Debate to End Athletic Scholarships
Should there be an end to athletic scholarships?
By Kathryn Knight Randolph
June 16, 2011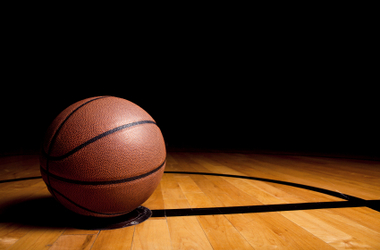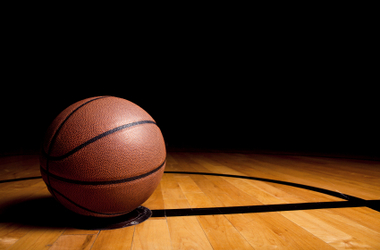 In March, at the close of the March Madness tournament, there was much debate over whether or not college athletes should be paid. Meanwhile, another debate was looming under the radar. On March 24, according to The Huffington Post, Ralph Nader called for an end to athletic scholarships. Period.
Nader believes that college sports, and particularly the championship tournaments, mirror professional sports more than they do collegiate athletics now. According to Nader, there is too much pressure on not only the college athletes but those high school students vying for a position on a top-performing team.
In an interview with The Huffington Post, he said, "An entire industry has developed in the youth sports arena – club teams, personal trainers, etc. – to prey on families' dreams of an athletic scholarship. The lure of the elusive athletic scholarship is the primary – sometimes the only – marketing tool these youth sports entrepreneurs use."
But are prospective college athletes really being lured by scholarship opportunities alone?
Mark Kantrowitz, a nationally recognized financial aid expert, delved into the athletic scholarship recipient statistics and came away with some surprising data.
Play the sport you love in college. Get recruited with NCSA.
In his Student Aid Policy Analysis of athletic scholarships, Kantrowitz found "that the athletic scholarships enabled the students to enroll in more expensive colleges, but also that the athletic scholarships might not represent a significant financial advantage for the students as compared with the institutional grants they might otherwise have received. "
Here is his breakdown:
• Average total institutional grant (including athletic scholarships in addition to need-based and non need-based institutional grants) was $10,257 for recipients of athletic scholarships in 2007-08, compared with $6,278 for non-recipients, a difference of $3,979.

• Average tuition and fees was $12,616 for recipients of athletic scholarships, $3,146 higher than the $9,470 average for non-recipients.

• Average total cost of attendance for recipients of athletic scholarships was $24,335, $4,560 higher than the $19,775 average for non-recipients.
In reality, athletic scholarship recipients are not benefiting that much more from institutional grants, or scholarships, than non-recipients. Their only real benefit is being able to enroll in schools that are slightly more expensive – if we're just examining the financial aspects of making their final college decision.
At the same time, Secretary of Education Arne Duncan targeted NCAA schools for their loose academic standards. In an interview with ABC News, he said, "Right now the formula handsomely rewards teams who are winning games in the tournament, but it does little to reward teams for meeting minimal academic benchmarks. I simply cannot understand why we continue to reward teams for failing to meet the most basic of academic standards off of the courts."
Seen your scholarship matches recently? Check them out now.
Duncan poses a great question. And he's right. NCAA teams that are promoting a true student athlete experience are overshadowed by championship caliber teams whose players are only in school to play a sport.
Again, Kantrowitz found that these types of generalizations that all sport teams are composed of academically failing student athletes aren't necessarily accurate.
In regard to graduation rates, Kantrowitz found that "of students in Bachelor's degree programs who received athletic scholarships in 2003-04, 72.5% graduated with a Bachelor's degree by 2009 (i.e., within 6 years). This compares with 63.0% for non-recipients."
What is important to glean from Nader and Duncan's statements and Kantrowitz's heavy research is that blanket statements and generalizations shouldn't define public opinion of student athletes and college sports.
In fact, Kantrowitz' data proves that, in general, student athletes aren't't enormously benefiting financially or drastically falling behind in the classroom because they play a college sport. Perhaps some are, but a majority are not.
Need Money to Pay for College?
Every semester, Fastweb helps thousands of students pay for school by matching them to scholarships, grants, and internships, for which they actually qualify. You'll find high value scholarships like VIP Voice's $5,000 Scholarship, and easy to enter scholarships like Niche $2,000 No Essay Scholarship, and internships with companies like Apple, Google, Dreamworks, and even NASA!
Join today to get matched to scholarships or internships for you!
---