True or False? Freshmen 15
Freshmen 15 is a myth, but college students still need to focus on maintaining a healthy lifestyle.
By Kathryn Knight Randolph
June 04, 2014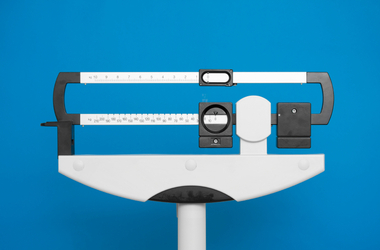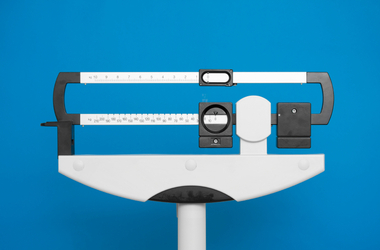 As college students leave home for the first time and set up their college dorm rooms, their fears are reinforced by gentle prods from funny uncles, cousins and friends about the dreaded "Freshmen 15." For years now, college-bound students have been wrestling with an urban legend that they will gain at least 15 pounds during their freshmen year at college.
But now, research is surfacing that claims the Freshmen 15 is actually a big fat lie.
The study on the Freshmen 15 was co-authored by Jay Zagorsky at Ohio State University and Patricia K. Smith from University of Michigan at Dearborn and will be released in the Social Science Quarterly in December, according to The Today Show. It states that the "average student gains between 2.4 and 3.5 pounds freshman year. For women, the average weight gain was 3.1 pounds; for men it was 3.5 pounds."
Though the Freshmen 15 can now be discarded as a myth, it doesn't mean that college students can gorge on whatever they want. Here are ways to prevent substantial weight gain in college:
Eat healthy.
This seems like a no-brainer, but for a college student, it's very difficult. Unfortunately, healthy, organic food is more expensive, making college students much more likely to pick up Cup Ramen or a frozen pizza because it's more budget friendly.
Try grocery shopping at a low-cost grocer like Aldi. Or splurge on staples like chicken and turkey patties but look for produce at local farmers markets. If you're on the meal plan at school, skip the fast food counters and go for custom-made sandwiches or the salad bar (but be careful of fatty salad dressing and high caloric extras like avocado and nuts).
Workout.
According to the World Health Organization, the average adult should be completing at least 150 minutes a week of moderate activity. That's five workout sessions lasting 30 minutes each.
Getting to the gym is not only a great way to stay healthy but a way to stay sane in college as well. Sometimes, the stress of classes, work and extracurricular activities becomes overwhelming, and the best way to work it all out is to literally work it all out.
In addition to your campus gym facilities, inquire with your student affairs office about free workout classes that may be available or consider enrolling in a physical fitness course at your school. Through these outlets, you'll not only get your weekly workout in, but you may have a chance to meet students on your campus who you've never encountered before.
Just say no.
Among all of the other reasons not to overindulge in alcoholic beverages, drinking can really exacerbate potential weight gain.
In an interview with ABC News, Zagorsky discussed that where students live and whether they go to school part-time or full-time didn't really affect weight gain. But drinking was another story. Zagorsky states, "None of these factors made a significant difference on weight gain, except for heavy drinking." He also point-blank said, "…heavy drinkers gain weight in college more than people who don't drink.
Get some sleep.
In a culture where all-nighters are common, this is an area where college students really struggle. Experts say that adults should be getting at least seven to eight hours of sleep each night.
To further that point, research has shown that there is a connection between duration of sleep and body mass index, according to U.S. News and World Report. The article also claims that you're more "prone to grab a sugar-laden treat for a midday boost, skip the gym, and have takeout for dinner to avoid cooking" if you skip on sleep.
NOTE: If you do gain more than the average two to three pounds (as stated by the study), don't panic. Men's and women's bodies are changing at this stage in life, and weight gain will be different for each person. Just make sure you are eating and drinking right, exercising regularly and sleeping well.
Need Money to Pay for College?
Every semester, Fastweb helps thousands of students pay for school by matching them to scholarships, grants, and internships, for which they actually qualify. You'll find high value scholarships like VIP Voice's $5,000 Scholarship, and easy to enter scholarships like Niche $2,000 No Essay Scholarship, and internships with companies like Apple, Google, Dreamworks, and even NASA!
Join today to get matched to scholarships or internships for you!
---