8. Problem Solving/Critical Thinking
Guess what, you went to college to learn how to think critically and analytically. Sure, some of us are engineers and molecular biologists and we took classes on things that we are going to need to apply in our professions. But lots of us studied Philosophy and English and, while a few of us may become philosophers and novelists, the great many of us will not be employed in the exact field of study that was our major. Does that mean we wasted our time?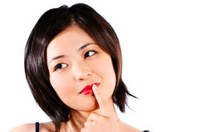 Absolutely not. College teaches us to think critically, to challenge tired assumptions, to revaluate our frame of reference, and to recalibrate our inquisitive lens. We graduate not knowing more than we do know, but we leave university with the confidence and the tools to locate those answers that elude us. If we leave college with the ability to think critically than that is the sign of a successful university experience. Your boss is probably not going to ask you what year Phillip II sent the Spanish Armada to attack Elizabeth I, or what economic motives incented this attack, but at least you know several ways to discover and package that information in a succinct and professional manner.