When you're looking for an escape from academic life, colleges (and the cities surrounding them) have a lot to offer. One of the best ways to escape? Music, of course! Many colleges host concerts and shows in addition to the traditional sporting events but, when you're looking for something a little more off the grid (and off campus) these music venues are the hot spots for students.
Great Value Colleges
compiled a list of the top college town music venues based on their location in proximity to college campuses, how many awards obtained by the venue and user ratings, compiled from Yelp reviews.
Sponsored
$5,000 Discover® Student Loans Scholarship
No essay required. Students and parents are eligible to win.
Learn a little more about each venue's location, its history, what the experience is like - plus read some notable quotes from Yelp reviewers on their experiences at these spots. In no particular order, here are ten amazing college town music venues to add to your bucket list of college experiences.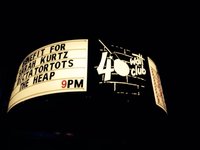 Sponsored
Niche No Essay Scholarship
Quick and Easy to Apply for a $2,000 Scholarship
Nearby College:
University of Georgia
Location:
Athens, GA The 40 Watt Club is described on its site as "one of the most famous and iconic music venues in the world." For the last 35 years and counting, its hosted bands that range from punk to pop and country to rap. Some of the venue's notable artists in the past include: R.E.M., Nirvana, Flaming Lips, Snoop Dogg, Ween, The Killers, Dierks Bentley, Run-DMC (and a lot more we didn't include).
Sponsored
$2,000 CollegeXpress Scaredy Cat Scholarship
In just one sentence: What scares you most about the college admission process?
Yelp
reviewers give the venue 4.5 stars and say:
"Athens is the only unqualified cool place in the state of Georgia, and the 40 Watt is at the heart of it." "The venue is small, but the important thing is that acoustically it's good (this is in comparison to some Atlanta venues)." "It doesn't matter who is on stage, who's watching in the audience, or who's working the door or the bar. Always a good time, always friendly."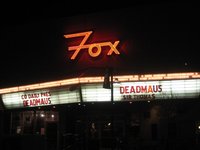 Nearby College:
University of Colorado, Boulder
Location:
Boulder, CO Notably voted the fourth best music venue in the country by
Rolling Stone
Magazine, The Fox Theatre's building dates back to 1926 and has transitioned from businesses to its current date music venue. It's located on "The Hill"
Yelp
reviewers give the venue 3.5 stars and say:
"Ticket prices are generally reasonable - which is sweet because you can see a favorite band from pretty close for under $30." "The appearance isn't the greatest since it's basically in a garage, but it is very cozy and the atmosphere is great." "A historic spot in Boulder, and a good place for a show…I've always left the Fox with a smile on my face and a song in my heart!"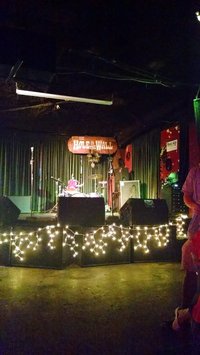 Nearby College:
University of Texas at Austin
Location:
Austin, TX Best described on the venue's website, "The Hole in the Wall is Austin's most legendary club for all the right reasons. Founded in 1974, it sits just across the street from the building at University of Texas campus where the Austin City Limits show was taped for decades, and KUTX radio still broadcasts." What's also cool about this venue is that many local bands started out playing this venue, then rose to fame; think: Spoon, Shakey Graves, and more. Bonus: it's Yelp price range is "inexpensive," which is great for the college student on a budget.
Yelp
reviewers give the venue 4.0 stars and say:
"It could be a normal weeknight. It could be the most boring of days. But on a day or a night where I find myself at Hole in the Wall, it turns into a party night."
"The Hole is one of the few pre-boom Austin bars that's still alive and living in the same place where it was born in 1974... And yes, it's a dive bar and has never been updated. This is part of its charm."
"The live music is cool and it seems like a classic dive bar in the Austin music scene.This place has been around a long time and seems like a fun place to chill out and have a good time at."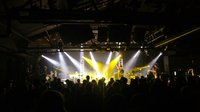 Nearby College:
Yale University
Location:
New Haven, CT For over 40 years, Toad's Place has been a haven in New Haven for students looking to experience smooth jazz, comedians and bands like The Mars Volta, Hanson, The Mighty Mighty Bosstones and many more. Ticket and drink prices are reasonable (Yelp says moderate), even on a student budget. Yelp designates the ambience as "hipster," but reviewers say that it's a little lower key for concerts, and the club section can get a little rowdy.
Yelp
reviewers give the venue 3.5 stars and say:
"I'm a big fan of "hole in the wall" type venues, and that's what this was." "Size-wise, it strikes a nice balance between being large enough that you don't feel crushed and small enough that it's still intimate." "It's a small intimate venue and if you're patient you can usually meet some of the bands and/or artists."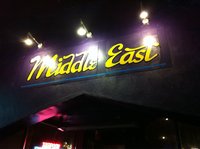 Nearby College:
Harvard University
Location:
Cambridge, MA Also called out by
Rolling Stone
Magazine (as well as ranked on a bunch of other Boston music venue lists), The Middle East offers more than meets the eye. This spot actually consists of two family-style restaurants and an upscale restaurant, ZuZu. That's in addition to three live-performance rooms, hosting concerts, art shows and more. The "Downstairs" has a capacity of 550 and hosts musicians of all types, while the "Upstairs" consists of the venue's smaller, more intimate setting. The range of settings offers something for everyone. According to the website, cover charges for the Upstairs and Downstairs rooms usually vary anywhere from $9 -$12. You can also purchase advance tickets for shows at the venue's box office or Ticketmaster locations.
Yelp
reviewers give the venue 3.5 stars and say:
"Overall, probably the best music venue in Boston to see up and coming and established bands." "I love the Middle East. It's such a great place to relax and enjoy great music." "You can always come in and find wonderful food, friendly people, and fun music. It's a treasure of Cambridge and has hosted many legendary performers and nights. "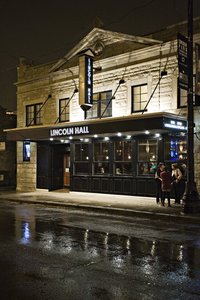 Nearby College:
DePaul University
Location:
Chicago, IL In addition to a cool spot, this venue has history to boot. It first opened in 1912 under the name Fullerton Theatre, a nickelodeon. According to the venue's website, "In 1934, FBI sharpshooters were stationed atop what is now Lincoln Hall to prevent John Dillinger's escape from the Biograph Theatre across the street on the night he was killed." After switching ownership several times over, the building was eventually opened in 2009 as a concert venue. Currently, this spot is equipped with a 600 capacity, two-story music venue in the back as well as a bar and restaurant in the front. The venue claims shows from notable artists, such as Motion City Soundtrack, Ellie Goulding, Mumford & Sons and Macklemore & Ryan Lewis.
Yelp
reviewers give the venue 4.5 stars and say:
"Truly one of the best concert venues in Chicago." "I think it's a pretty safe bet to say that if your favorite musician is playing here, there's a good chance you'll have get a chance to interact with them." "Its size is just right to see a show, not so big that it isn't a personal atmosphere, and not so small that it's too packed and crowded and sweaty."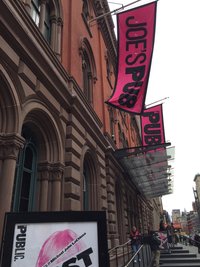 Nearby College:
New York University
Location:
New York, NY According to the venue's website, "Joe's Pub showcases talent from all over the world, hosting approximately 800 shows and serving over 100,000 audience members annually." Musicians and artists of all types have performed at Joe's Pub, with a list too long to repeat, but some of the notables include: Amy Winehouse, Adele, Lady Gaga, NE-YO, Dolly Parton – you get the picture of the quality of musicians the venue hosts.
Yelp
reviewers give the venue 3.5 stars and say:
"Joe's Pub is a beautiful, intimate world-class venue tucked away in The Public Theatre." "I loved the space and I love that this is where super brainy and quirky people get to do their shows. Joe's is NYC personified!" "It is a great way to catch your favorite singer in a casual setting."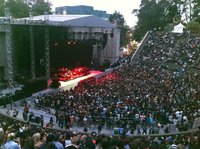 Nearby College:
University of California, Berkeley
Location:
Berkeley, CA Owned and operated by the University of California, Berkeley, the amphitheater is simply known as the "Greek Theatre," though it's officially named is The William Randolph Hearst Greek Theatre. According to the venue's site, the 8,500-seat capacity theatre's ancient style is "based directly on the ancient Greek theater of Epidaurus." The cool, outdoor setting offers thousands the opportunity to see some of the biggest musicians around, from the Beastie Boys and Tom Petty to upcoming acts like Dave Matthews Band, Modest Mouse and Brand New.
Yelp
reviewers give the venue 4.5 stars and say:
"The Greek Theatre is an amazing concert venue. It's so great that its allure is often the deciding vote when I'm not sure whether I want to go to a particular concert. Even if I've seen a band before--several times even--if they're playing at the Greek I will gleefully buy a ticket!"
"Great venue, amphitheater style arena makes it easy for people to either spread out or bunch up, doesn't feel too crowded or over heated since its outdoors."
"The venue is beautiful and the quality of the sound and visuals are excellent."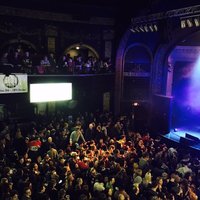 Nearby College:
Ohio State University
Location:
Columbus, OH Its dubbed "a musical mecca of the Midwest" because this venue is notably the "longest continually running rock club in the country," according to the music hall's website. The building originates to 1923 and has been maintained its historical ballroom architecture. The venue hosts notable musicians and has had concerts from artist favorites, including Neil Young, James Brown, Green Day, Pearl Jam, Foo Fighters and many, many more.
Yelp
reviewers give the venue 4.0 stars and say:
"I love seeing shows here. It's small enough to feel intimate but big enough to get a good energy from the crowd. The location is great - close to lots of campus bars but also just a short walk from Short North."
"I have seen so many bands here right before they got big; I saw Foster the People here for $8.00."
"This is my favorite venue by far. It is small, but still roomy. There isn't a bad spot in the whole place."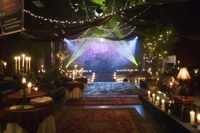 Nearby College:
University of Minnesota, Twin Cities
Location:
Minneapolis, MN Dating back to 1915, The Varsity Theater (then, The University Theater) was one of the last vaudeville houses in Minneapolis. Today it's still renowned hosting musicians you know and love. The Varsity Theater, according to the venue's website, "has garnered an internationally-renown reputation for being one of the premiere music venues in the country." The theater has hosted both "diverse and defining artists" which include Feist, Phoenix, Sia, Regina Spektor and Mumford and Sons, just to name a few. "The biggest thing you need to know about the Varsity is that it can be anything to you want it to be," as noted on the website. According to comments and Yelp reviews, the bathrooms are pretty fantastic, as odd as that sounds. Be sure to take a pit stop to check them out while you're there.
Yelp
reviewers give the venue 4.5 stars and say:
"The Twin Cities are pretty lucky they have so many amazing music venues, and this one ranks up with the best of the best in the country!"
"It has a classic atmosphere without feeling out of date."
"This is a true gem in our city to see music at! It updated so beautifully, but keeps the old school feel."
We shared ten of the top college music venues, but there are more! View the full list of
20 Great College Music Venues
.