The Ups and Downs of the Pre-College Rush
Laura talks about finding her dream school and a way to pay for it.
By Laura Magerkurth
March 20, 2012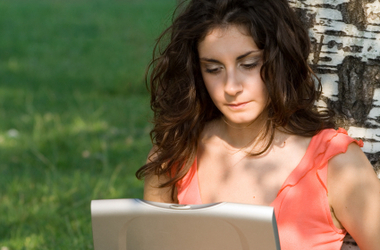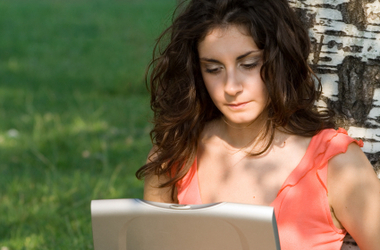 I am lucky to have found my dream school as quickly as I did. I am lucky to have been accepted into that college. I am lucky that my school is cheap and close to home. I am lucky in so many ways, but not necessarily in the ways I expected to be.
When I first visited Truman State a year ago, I fell in love. The campus, gorgeous even on that 40-degree and drizzly day (hello, northeastern Missouri!), captivated me with its extensiveness and yet how close-knit it felt; every student I passed was willing to give my troop of high school juniors a smile.
I had already known about the school's fantastic academics, but hearing even more about my specific program and the opportunities it has to offer made me excited to study there. Everything was perfect about Truman State, and after my visit, I knew that it was the school I would be attending.
Sure enough, I applied and was accepted, and waited anxiously to hear about the scholarships I would be receiving. A close friend of mine who is now a freshman there received a full-ride, and I sat with crossed fingers through the winter, hope growing with each day that passed and each "A" I got (A little naïve, sure. But can you really blame a girl for believing in herself?).
When, hardly able to wait any longer, I called the admissions office to ask if they had finalized the recipients of a few awards and learned that the winners had already been chosen. I was not among them.
This was a blow. "Why not me?" I thought in the initial clutches of self-pity. "What's wrong with me?"
Apply for scholarships to help you pay for school.
The answer, when it came soon after, was simple: nothing. I can get a full ride, or pretty darn close to it. I have to work harder than ever to climb that mountain, but that doesn't mean I won't scale the peak. It will be difficult and will require some sweat and tears, but doesn't everything that's important?
All that phone call means is that I won't be getting as much money from school as I thought I would. It means that I will give everything I've got, and that achieving what I want will taste even sweeter in the end.
Since that phone call, I have attacked scholarships with renewed vigor. I have submitted probably a dozen applications since that evening and poured everything I have into each one. This experience has shown me just how much I want an education and how hard I will work to make it happen.
I have learned that I am able to chase what I want without fear or reservations. Most importantly, I have realized that failure doesn't matter. What's important and is, to me, the true measure of success is the part where you get back up and dust yourself off.
The journey to college may not be going quite as I had planned, but I know that I can make it even better than I have ever imagined. The world as I know it hasn't ended, and it won't. Not on my watch.
Need Money to Pay for College?
Every semester, Fastweb helps thousands of students pay for school by matching them to scholarships, grants, and internships, for which they actually qualify. You'll find high value scholarships like VIP Voice's $5,000 Scholarship, and easy to enter scholarships like Niche $2,000 No Essay Scholarship, and internships with companies like Apple, Google, Dreamworks, and even NASA!
Join today to get matched to scholarships or internships for you!
---