The Top Ten Richest Colleges
Notably, the majority of the top ten are Ivy League schools.
Elizabeth Hoyt
November 28, 2012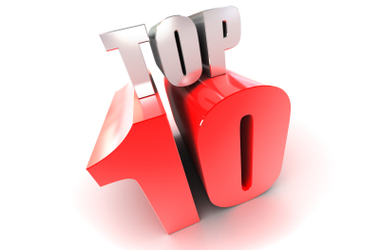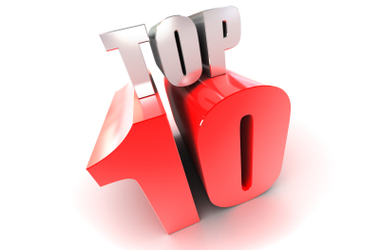 College tuition costs raise with the blink of an eye, but where does the money go? Do these institutions really need our hard-earned, loaned and borrowed cash? Maybe. We'll let you be the judge of that.
According to a list of colleges with the largest financial endowments, compiled by U.S. News and World Report, these are the top ten richest colleges in the country.
U.S. News receives 1,189 figures from colleges reporting their endowment figures. Based on the figures, the calculated average endowment was a whopping $313,182,000 and 66 of the colleges had more than $1 billion.
The lowest endowment reported was from Providence Christen College, which came in at $15,000.
Notably, the majority of the top ten are Ivy League schools.
Check out the top ten richest schools, starting with number one (below) being the on the highest end of the spectrum.
1. Harvard University
Endowment: $32,012,729,000 (2011)

Harvard's endowment is so high that it outweighed number two by a landslide!
2. Yale University
Endowment: $19,174, 387, 000 (2011)

Pretty impressive, Yale, but you've definitely got some catching up to do if you want to compete with Harvard.
Although, Yale should get
some
props for being the third largest institution for higher education in the United States.
3. Princeton University
Endowment: $17, 162,603,000 (2011)

It certainly doesn't look like Tigertown will be pinching pennies anytime soon – though they've had a lot of time to learn money saving tips since they were one of the nine Colonial Colleges founded before the American Revolution.
4. Stanford University
Endowment: $16,502,606,000 (2011)

One generally doesn't associate farms with luxury but, in this case, an exception may be necessary.
5. Massachusetts Institute of Technology
Endowment: $9,712,628,000 (2011)

It's no surprise that MIT appears on this list, as the school's alumni are among the world's best and brightest (24 Nobel Prize winners; 44 Rhodes Scholars; 55 Marshall Scholars).
6. Columbia University
Endowment: $7,789,578,000 (2011)

Among Columbia's successful graduates are three U.S. presidents (including President Obama), five founding fathers, nine Supreme Court Justices (including three Chief Justices), 16 Chief Executives of Fortune 500 companies, 115 Pulitzer Prize winners, 43 Nobel Prize winners, three of the 25 richest Americans and 20 living billionaires. Just to name a few.
7. University of Michigan
Endowment: $7,725,307,000 (2011)

The Wolverines' claim the fastest growing endowment in the nation for the past 21 years. Hail to the victors!
8. University of Pennsylvania
Endowment: $6,582,030,000 (2011)

Penn is also ranked as one of the most selective schools in the United States. Well, it looks like they can afford to be selective with that endowment number.
9. University of Notre Dame
Endowment: $6,383,344,000 (2011)

The Fighting Irish's endowment was established in the early 1920's and has only risen exponentially since. Keep on fighting, it's working.
10. Duke University
Endowment: $5,747,377,000 (2011)

The cleverly nicknamed "Gothic Wonderland" must have some serious upkeep. Good thing they have the funds to pay for it.


We'd love to hear your two cents (pun intended) on these colleges having all this money. Any thoughts?
Need Money to Pay for College?
Every semester, Fastweb helps thousands of students pay for school by matching them to scholarships, grants, and internships, for which they actually qualify. You'll find high value scholarships like VIP Voice's $5,000 Scholarship, and easy to enter scholarships like Niche $2,000 No Essay Scholarship, and internships with companies like Apple, Google, Dreamworks, and even NASA!
Join today to get matched to scholarships or internships for you!
---