The Scoop on Study Abroad
The world is your oyster - discover what's out there through studying abroad!
Laura Magerkurth
January 13, 2014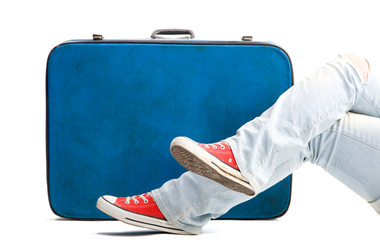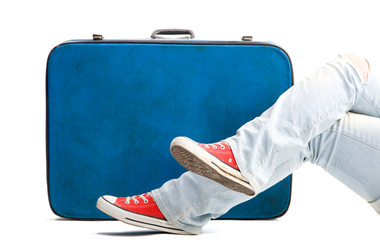 Studying abroad is an experience that many students want to have, but the process of planning can be very overwhelming. If you take it step-by-step, however, it will be less stressful and you'll be sure to have a great time.
No matter your interests, language ability or confidence be sure to schedule an appointment with your college's study abroad office before deciding on a program or country.
The faculty members there are trained to help you choose your destination and make it fit with your plan!
Cost
The cost of studying abroad may seem daunting at first. However, there are ways to minimize the amount of your own money that you spend on your trip.
Many schools will apply your scholarship dollars to studying abroad—if you go during a semester, your regular school awards will count towards your trip. Be wary, though, and remember that if you travel over the summer, it will count as a semester, so you will lose a semester of school-given scholarship dollars.
If your scholarships include a study-abroad stipend—as many full-ride awards do—at least some of your travel expenses will be covered.
Many colleges and study abroad programs offer scholarships that you can apply for which will definitely make a bit of a dent in the overall cost of your exciting adventure abroad.
The federal government does have loan and scholarship opportunities. For example, if you're thinking of studying somewhere unusual, check out the David L. Boren scholarship.
Different types of programs
There are several different kinds of study abroad programs, each tailored to a different kind of student.
Island programs involve American students all studying together; the material is designed for American students. This would probably be a good fit if you want to take a short trip—maybe over spring break or for a couple of weeks during the summer—to get a feel for what kind of traveler you are.
If you're prone to homesickness or if you're not confident in your foreign language skills, an island program may be the right study abroad experience for you.
If you decide to participate in an integrated program, you'll take all your classes in the local language alongside local students. No need to fear that you'll be totally lost—there are usually opportunities for you to get tutoring in your classes and if you're an outgoing person, you'll be sure to make friends quickly.
This kind of study abroad opportunity would be a good fit if you're working on a major or minor in the local language.
A hybrid program is a combination of island and integrated programs. Some of these classes would be taken at a local university in the native language, and the rest would be offered at a study center in English.
In a field-based study abroad program, you would spend much of your time working on an independent study project for credit.
It seems, from the information I've gathered, that the classes you would take in this kind of program would be more hands-on and not stereotypically academic in nature.
When should I take my trip?
Most sources seem to agree that the ideal time to study abroad is either over the summer or during your sophomore or junior year.
That way you'll have most if not all of your gen-ed classes out of the way and can focus on the more specialized classes you'll be taking during your travels.
Where should I go?
Where you go is entirely up to you—the world is your oyster!
However, you might want to take some factors into consideration when planning your adventure.
If you're working towards a major in a foreign language, studying abroad in a country where you can immerse yourself in that language is almost certainly recommended, if not required, by your college.
Even if, like me, you're on your way towards a minor in a different language, you should consider spending a little bit of time in a country where that is the national language.
Research, research, research! Make a list of all the countries you're interested in visiting and read accounts of others who have visited them.
If you know somebody who has studied abroad, ask about their experience and what they would have done differently.
No matter where you end up traveling, studying abroad will give you a new perspective on the world and quite a bit of valuable experience.
As a bonus, employers and graduate schools will surely appreciate an individual with a global outlook.
How will studying abroad impact my college plan?
You will certainly be able to get some kind of credit for the classes and experiences you have overseas.
However, it's important to talk this over with a study abroad counselor and with your academic advisor to be absolutely certain that you'll get the most out of your trip abroad, both academically and credit-wise.
Need Money to Pay for College?
Every semester, Fastweb helps thousands of students pay for school by matching them to scholarships, grants, and internships, for which they actually qualify. You'll find high value scholarships like VIP Voice's $5,000 Scholarship, and easy to enter scholarships like Niche $2,000 No Essay Scholarship, and internships with companies like Apple, Google, Dreamworks, and even NASA!
Join today to get matched to scholarships or internships for you!
---