The Entitled Athlete
Emulating professional athletes is not always a good idea.
By Richard Pound
April 21, 2009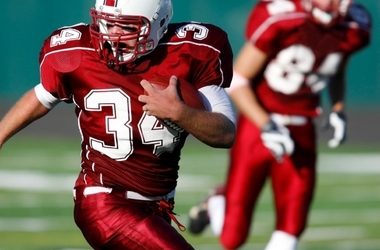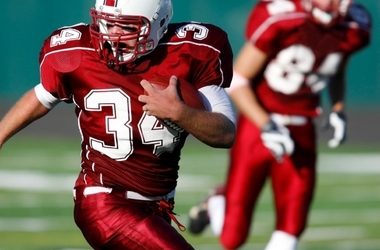 Professional athletes have long been revered for their on-field heroics, their off-the-field flamboyance, and the larger-than-life persona they project to the fans who support their equally large salaries. From Derek Jeter to Terrell Owens, Lebron James to Adam "Pacman" Jones, and Lance Armstrong to John Daly, today's sports heroes hold great sway over impressionable, young student-athletes who follow their every move and word, trying to be just like them.  
The professional athlete who has reached the pinnacle in his sport is often rewarded with much extravagance and riches. These "entitled athletes" often lose sight of the hard work that got them to this level and the commitment and dedication needed to keep them there. In many cases, they misinterpret their value to the team and sometimes place themselves above the team. 
I have been disenchanted with the recent antics of some professional athletes who clearly see themselves as bigger than the game they play. Charles Barkley once stated that he was "not a role model." I can agree with this to some extent, but I'm afraid Sir Charles misses the point. It is the fan, not the athlete, who determines the athlete's "role model status". Professional athletes don't have a choice, so I feel that athletes bear a share of the responsibility for their actions and statements, and the impact these have on those who might choose to emulate them. 
Formerly revered and now reviled, Michael Vick and O.J. Simpson wrongly assumed that stardom would shield them from their criminal and anti-social behavior. John Daly picked up another DWI arrest and was suspended by the PGA Tour for a second time. And New York Giants wide receiver Plaxico Burress shot himself in the leg in a misguided attempt to carry a pistol into a nightclub. Why Burress needed a loaded gun is beyond my comprehension, but his actions have not only hurt himself, but have placed his team at a severe disadvantage to repeat as Super Bowl champions. Manny Ramirez' "just being Manny" behavior is chronicled as a daily soap opera throughout the baseball season, yet he is rewarded with multi-million dollar contracts for his ability to hit a baseball. 
As an Athletic Director and coach, my message to student-athletes is that their conduct is emulated by the younger student-athletes who look up to them. Their responsibilities should be held at a different standard from the normal student because they are privileged to be on a team and to have the opportunity to play for their school. Myron Rolle, a defensive back at Florida State University, found his student-athlete balance as an All Conference player and recepient of the prestigious Rhode's Scholarship. Unlike Rolle, though, many student-athletes receive a mixed message from the individuals who purportedly have their best interest in mind. I call this oxymoronic message the "Idolized Athlete Syndrome." 
Need Money to Pay for College?
Every semester, Fastweb helps thousands of students pay for school by matching them to scholarships, grants, and internships, for which they actually qualify. You'll find high value scholarships like VIP Voice's $5,000 Scholarship, and easy to enter scholarships like Niche $2,000 No Essay Scholarship, and internships with companies like Apple, Google, Dreamworks, and even NASA!
Join today to get matched to scholarships or internships for you!
---