The Biggest Lesson I've Learned in High School
Learn more about the biggest lesson Laura's learned in high school.
By Laura Magerkurth
April 18, 2012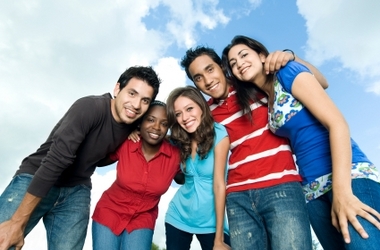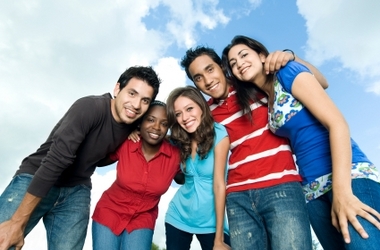 Like she has for years, my mom recently surprised me by telling me something I had never heard before.
Like mothers and daughters do, we were sitting on the couch, watching TV and discussing my feelings for people at school. These are the people who seem to have it all: the straight A's, the college scholarships, the popularity. All without really having to work for anything.
My mom said to me, "You know, Laura, it's not really a zero-sum game. There's enough of everything—recognition, jobs, success, money—to go around."
This blew my mind, not because it didn't make sense in the real world, but because I have never, ever seen this preached in the halls of high school. Here, it IS a zero-sum game: you're either in the top one percent of your class or you're not. You either make the varsity team or not. Claw your way to the top, because there will always be someone better than you. This seems to be purely the nature of secondary education.
In a way, it does make sense, though. How will you get teenagers to try their hardest all the time without tooth-and-nail competitiveness? If there are a limited amount of opportunities for success, people will naturally fight each other to the death for them.
Pay for school with Sweeps & Promos — enter now.
Spend your time creating for yourself, not competing with others. That is where happiness and, ultimately, success lie: if you can make your own opportunities, everything else will follow.
This is what our grandfathers and great-grandfathers knew. They were pioneers in that they were the ones who set out to make their own lives. They spread out across the country and across the human imagination, surpassing what they themselves set, not trying to beat anyone, not focusing on anyone else. This is why they were so successful—their eyes weren't on the "prize," but on what they wanted and needed. To them, achieving what they desired and had worked for was prize enough.
So, underclassmen, take this to heart and learn from me what high school won't tell you. There will always be another spotlight, another audition, another job offer, another chance to shine. And if there isn't, make your own. If you really want it, it will be worth all the work and effort. You don't need to live up to anyone else's standards to be successful. You just have to live up to your own. If you do, I guarantee you will have no regrets.
As for the graduating seniors: we'll see who figures this out. In ten years, it will be easy to tell who has truly graduated and grown up and who is still living in the high school world of hyper-competitiveness. See you all then.
Need Money to Pay for College?
Every semester, Fastweb helps thousands of students pay for school by matching them to scholarships, grants, and internships, for which they actually qualify. You'll find high value scholarships like VIP Voice's $5,000 Scholarship, and easy to enter scholarships like Niche $2,000 No Essay Scholarship, and internships with companies like Apple, Google, Dreamworks, and even NASA!
Join today to get matched to scholarships or internships for you!
---