Save on Textbook Costs: Rent from Kindle
Save money this school year and rent textbooks from Kindle.
By Kathryn Knight Randolph
July 19, 2011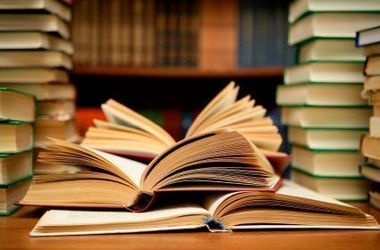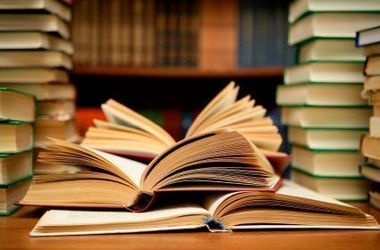 Textbooks and classroom materials are one of those college costs that are out of sight, out of mind until you're precariously balancing 10 different hardcover books through the narrow aisles of your campus bookstore. And those textbooks signify an altogether different burden when the cashier asks you to fork over roughly $1,000.
According to CollegeBoard, the average amount that college students spend on textbooks annually is $1,137. Not to mention, they're to blame for the exhaustive medical bill you may receive later in life for all of your back problems.
Unless you have Kindle. For the past few years, Kindle has been adding greater convenience to our lives and revolutionizing the way the world reads books. Avid readers have been able to download and instantly dive into novels, memoirs and magazines, negating the need to visit the local library or bookstore. Now, students will have the same luxury with their textbooks.
Seen your scholarship matches lately? Check them out now.
The Kindle Textbook Rental program has several highlights:
• Rental prices at 80% of the cost of purchased textbooks.

• Rental periods range from 30 to 360 days with the option to buy the textbook as well.

• Once rented, you can view on your PC, Mac, Kindle or mobile device – you just have to download the app.

• Keep any notes or annotations you may have made even after the rental is complete.
Amazon is especially excited to offer students continued access to their notes once the textbook rental is over. Students don't have to go through the hassle of reselling their books and forfeiting their notes or allowing the book to collect dust on a shelf just because they don't want to part with their annotations. Everything that student took away from the class will be accessible throughout their lifetime.
In the press release on Monday, July 18, Amazon Kindle vice president, David Limp said, "We're extending our Whispersync technology so that you get to keep and access all of your notes and highlighted content in the Amazon Cloud, available anytime, anywhere – even after a rental expires. If you choose to rent again or buy at a later time, your notes will be there just as you left them, perfectly Whispersynced."
Refer a friend to Fastweb and be entered into our monthly $500 drawing.
With Kindle's Textbook Rental program in place just before the start of the school year, you would be crazy to get your textbooks any other way. After all, you would be saving 80% of the costs, and if you're figuring your textbook costs to fall right around the national average, the Kindle Textbook Rental program would save you $909.60. That's a much lighter load to carry around now, isn't it?
Note: You do not have to own a Kindle in order to rent from the Kindle Textbook Rental program – just the Kindle app.
Need Money to Pay for College?
Every semester, Fastweb helps thousands of students pay for school by matching them to scholarships, grants, and internships, for which they actually qualify. You'll find high value scholarships like VIP Voice's $5,000 Scholarship, and easy to enter scholarships like Niche $2,000 No Essay Scholarship, and internships with companies like Apple, Google, Dreamworks, and even NASA!
Join today to get matched to scholarships or internships for you!
---