Roommate Options for College Freshman
Roommates: You either love 'em or you hate 'em.
Alison Graham
March 10, 2014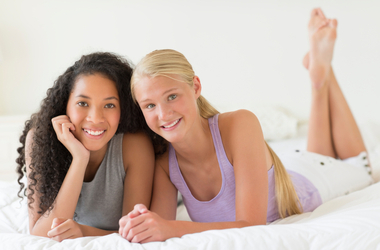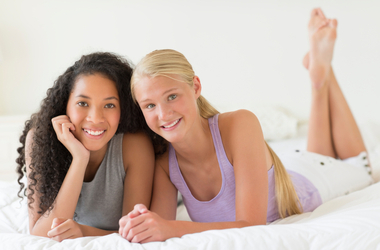 Roommates: You either love 'em or you hate 'em.
Most of the time you really just want them to leave and stop snoring while you are trying to write an article. (Seriously, happening right now!)
The way I see it, you have four options when it comes to your roommate situation freshman year of college:
1. Go potluck
Going potluck means that you just put down that you want a room and a roommate and the university will randomly select one for you. It could be anybody from anywhere in the world.
This is considered a brave thing to do, but a lot of people end up doing it. Most of the time, it turns out completely fine.
This is what I did going into IU. I wanted to meet someone new right away and jump right into the college scene.
Did this happen as I expected? No, not really.
My roommate and I didn't become the best of friends. We still aren't. Everything is fine and dandy though. We never fight and we get along great, but we are not BFFs.
And honestly, that is fine and it's an ideal situation, trust me. Even if your roommate situation turns out like this, it really works out for the best.
2. Find a friend from high school
Pick someone you know! This is a good option because you know that person, how they act and what they're like. You come from a similar background so it might be easier to live with them.
The down side to this and why I didn't choose this option: I wanted to branch out. The common side effect of this is that you stick too closely to that one person and maybe even the same people from high school.
Also, sometimes it's a little intimidating for others to come talk to you two because you know each other all ready and probably talk about a lot of things from high school, stuff your new floor mates won't know.
3. Find someone online
There are a lot of ways to find people to room with online. There are websites that match people, just like an online dating site.
Also, most incoming freshman classes have their own Facebook page where incoming students can post and get to know one another.
If you're on one of these pages already, you have undoubtedly noticed people putting little ads out there about themselves, looking for roommates.
"Hi I'm Alison. I'm a super cool girl and I like to party but I still want to focus on school. I like cats. I want to live in Central." BLAH, BLAH, BLAH. You come to notice that they really all sound the exact same.
It kind of reminds me of the olden days when men would put advertisements in the newspaper looking for a new wife. I remember having to respond to an ad like that in fourth grade for an assignment after reading the book "Sarah, Plain and Tall"… weirdly degrading.
Anyway, that's the major downside to this, although it seems like you may know someone after talking to them for awhile online, a lot of times you really don't have any idea what they're actually like in person.
Most of the time, they are a bit different than they seemed.
All in all, be careful with the option. However, I wish I had explored it a little more so I encourage you to do so… carefully.
4. Get a single room
A lot of colleges let students pay a bit extra to live in a single dorm room. This sounds appealing, but I honestly wouldn't recommend it.
Living in a single makes it too easy to come back to your dorm and be a hermit.
Add that on to the fact that most single dorms are on an entire floor of single dorms and that makes for a big building of hermits!
I think living with someone is part of the college experience and it really does help you make friends!
Even with those four options, it's all unknown territory when it comes to roommates. You never really know what someone is like until you live with them, trust me.
My best recommendation: Look online for a little while and see if anyone strikes your fancy. If not, don't respond to that ad and instead just go potluck.
Choose wisely and may the odds be ever in your favor. (I think this is the second article I've ended this way. How embarrassing.)
RELATED
ARTICLES
Need Money to Pay for College?
Every semester, Fastweb helps thousands of students pay for school by matching them to scholarships, grants, and internships, for which they actually qualify. You'll find high value scholarships like VIP Voice's $5,000 Scholarship, and easy to enter scholarships like Niche $2,000 No Essay Scholarship, and internships with companies like Apple, Google, Dreamworks, and even NASA!
Join today to get matched to scholarships or internships for you!
---