Planning for Success
Here are some helpful hints, from one students to another, to ensure this semester is a success!
Kara Nelson
August 26, 2013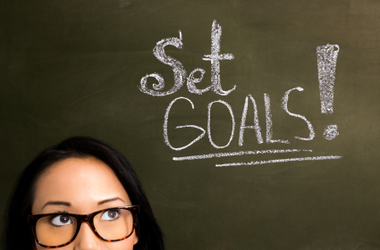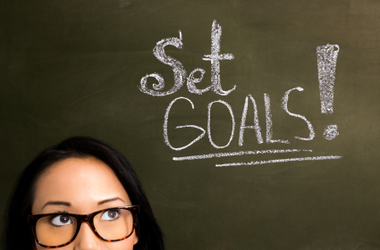 Perhaps you have all your classes picked out for the semester or maybe you're frantically planning your classes right before this new semester begins.
In either case, these are helpful hints to ensure your class schedule is a success.
1. Counselors
If you are a new student or close to graduation, talk to a counselor. Find out from your admissions office or check online to see who the counselor for your major is or who counsels undeclared students.
Talking to a counselor can help you avoid wasting time or money on classes that won't help you graduate.
If you're a transfer student, sort out what credits have been fulfilled by checking your transfer credit evaluation and speaking with your counselor. Some schools have counselor especially available at the start of school or orientation.
Also, be sure to check how many credits you need to take each semester, assuming you wish to graduate in four years.
To get an idea of classes available, usually you can find a list of degree requirements in your school's online catalog and you have many options to choose from to satisfy those requirements.
2. Scheduling
Figure out a schedule that works with your life. Do you have a part-time job? Can you attend morning or night classes, or will you be too tempted to skip classes at these times of the day?
Try to arrange your classes so you can balance responsibilities like work, extracurricular activities and time to do homework or research.
3. Balancing Act
It helps to have classes you'll enjoy but we all have to take classes we dislike.
Try to decipher which classes seem the most interesting and which are most unappealing to you.
Attempt to plan your semesters to be balanced enough that your "enjoyable" classes are mixed with "dreaded" ones.
Sometimes you can also balance "easy" and "hard" classes so you can avoid having a semester that is way too easy or too insanely difficult.
4. Class Availability
If a class is full, find out when non-payers will be dropped, see if there's a waitlist for the class.
Try discussing the issue with the class' professor to see if you could still be allowed into the class.
Keep an eye out if people drop the class the first week because you may be able to take their place.
If you don't get the class, always have a back-up.
Make sure you know when required classes are offered some are only available in the spring or in the fall, while other introductory classes may be offered both semesters.
5. Research Professors
Students talk about their favorite and least favorite teachers, so listen up!
Many teachers are listed on Rate My Professors, where students share their personal experiences.
But, caution, be discerning! Read between the lines and listen carefully to learn which students share your thinking and study habits and which students are slackers or complainers, because you're better off ignoring the latter.
6. Test Drive
Attend all classes the first week and go about life as usual.
Check when is your college's deadline for 100 percent tuition refund if you decide to drop a class.
If a class won't work out for you, drop it and switch to the next best available option.
Remember, you can always build an extra class into your schedule and drop one before the deadline.
Don't forget to completely withdraw from the class and notify the professor that you dropped the class as well – you may take another one of their courses in the future.
Good luck planning a great semester, Fastwebbers!
Can't get enough of Fastweb's Student Soundoff series?
Browse all of the student voices and their articles here.
What tips do you have for a successful semester?
Need Money to Pay for College?
Every semester, Fastweb helps thousands of students pay for school by matching them to scholarships, grants, and internships, for which they actually qualify. You'll find high value scholarships like VIP Voice's $5,000 Scholarship, and easy to enter scholarships like Niche $2,000 No Essay Scholarship, and internships with companies like Apple, Google, Dreamworks, and even NASA!
Join today to get matched to scholarships or internships for you!
---