Meet Fastweb's 2016-2017 Student Contributor Team
Elizabeth Hoyt
August 26, 2016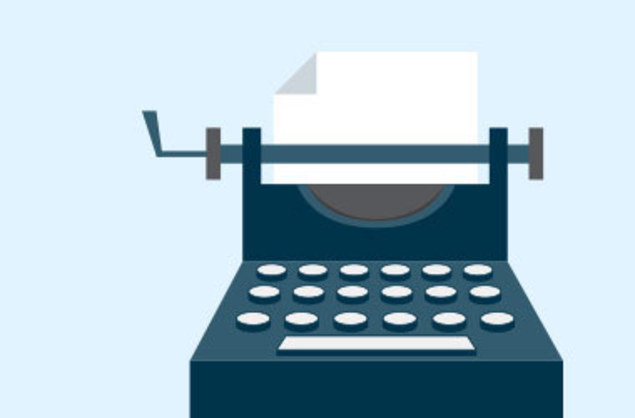 Back to school means back to business – in this case, it's the launch of Fastweb's annual Student Contributor series. The main item of business today: introducing you to this year's team of talented student writers.
Fastweb's Student Contributors series allows Fastweb members to gain insight on important student topics through the experiences of their peers, ranging from high school to graduate school. Discover, learn from and relate to articles written by Fastweb members who willingly share their first-hand encounters with student life and issues that matter most.
In turn for sharing their unique student voices, each of the student contributors are given the unique opportunity to gain writing experience, work with an editor and learn about the web publishing process.
Throughout the academic year, the team's articles focus on various student-centric issues, such as college applications and admissions, scholarship applications, along with sharing their daily life experiences in high school, college and graduate school.
Each of our student contributors choose their own topics, which usually focus on happenings within their academic, social or extracurricular lives that they feel that other students can relate to or learn from. Common topics include study tips, extracurricular activities, study abroad preparedness, standardized test tips and finding part-time jobs, for example.
We like to think that giving students access to these voices is comparable to having several older siblings' diaries – with instructions on what to do (and what not to do) in terms of academics and student life. After all, who better to learn from than your peers? We believe there's no comparison to having actual students writing about what they're going through from first-person perspective.
The opportunity to apply to the Fastweb Student Contributor team was extended to Fastweb members with listed career interests like creative writing, journalism, news media, publishing and related fields.
Each year, we receive a high volume of student responses. While we wish we could chose everyone, we unfortunately had to set a limit. However, we would like to thank all students who applied for the Student Contributor positions. Choosing the team took a great deal of thought and effort as we received so many talented applicants.
We're excited for Fastweb members to get to know each member on this year's Student Contributors team! Learn more about the team, which consists of nine savvy student writers, spanning from high school to graduate school.
Meet the team below, starting with the returning contributors (note: all names listed are in alphabetical order):
Familiar Faces
Fastweb is thrilled to welcome back two returning student contributors to the 2016-2017 team:
McKenzie Nevins, College Sophomore, Taylor University
This is the third year we've had the opportunity to hear from McKenzie (AKA Kenzi). We look forward to see what's in store for her junior year as a college upperclassman – we know it's going to be great!
Check out a few of Kenzi's articles:

• Taking a Gap Year: Benefits & Risks
• 5 Questions to Ask Current College Students
• Guide to Packing for Study Abroad

Ashley Paskill, College Senior, Temple University
Ashley's joining the Student Contributor team for the second year in a row – and we're happy to have her back! She offers great insights on college life, staying on top of academics and many other student topics.

Check out a few of Ashley's articles:

• Your College Checklist for an Exiting New School Year
• 5 Simple Ways to Give Back When You're on a College Budget
• Surviving Group Projects

Fresh Faces
In addition to the four returning contributors, Fastweb would like to welcome the following seven fresh faces to the 2016-2017 Student Contributor team! These students span from high school juniors to graduate students, so there's a contributor in which every Fastweb member has student experiences in common.
Meet the New 2016-2017 Student Contributors:
Arianne Amparo, College Freshman, University of California – Berkeley
Read Arianne's first article, Managing Stress during College Application Season.

Ashley Cheak, High School Senior, Stivers School for the Arts
Read Ashley's first article, Avoid Being an Overwhelmed Senior.

Nanda Dyssou, Graduate Student, University of California in Riverside
Read Nanda's first article, How to "Master" Dressing Well on a Budget: Part 1.

Coggin Galbreath, High School Senior, Geneva School of Boerne
Read Coggin's first article, The Art of the College Spreadsheet (You NEED This).

Hailie Higgins, High School Junior, Central Bucks High School
Read Hailie's first article, Why You Should Start the College Process Even Earlier Than You Think.

India Miraglia, High School Senior, Paul V. Moore High School
Read India's first article, 6 College Factors You May Forget to Consider (But Shouldn't).

Tunika Onnekikami, College Freshman, University of Pennsylvania
Read Tunika's first article, 5 Collegiate Recruitment Tips for Student Athletes.

Get to know each of the 2016-2017 Fastweb Student Contributors through their profiles on our Student Contributors page, which also includes links to each of their articles as they're published throughout the year.


Want to see more student content? View an entire list of the all of Fastweb's Student Contributors' articles.
Need Money to Pay for College?
Every semester, Fastweb helps thousands of students pay for school by matching them to scholarships, grants, and internships, for which they actually qualify. You'll find scholarships like the Course Hero's $5,000 Scholarship, and easy to enter scholarships like Niche $2,000 No Essay Scholarship, and internships with companies like Apple, Google, Dreamworks, and even NASA!
Join today to get matched to scholarships or internships for you!
---