How to Avoid Bad Teachers and Snag the Good Ones
Ann walks through the importance of finding out more about your professors before you enroll in the class.
By Ann Mallick
June 14, 2012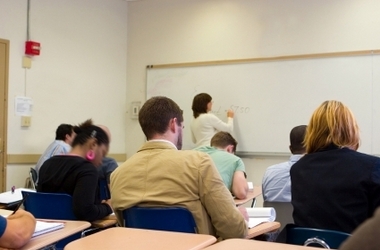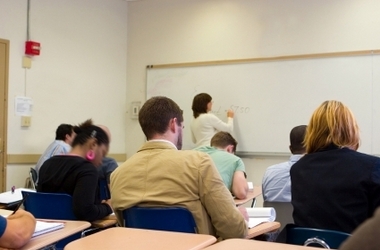 Just one more, I thought, as I trudged up the steps and pulled open the deceivingly heavy wooden doors. Just one more flight of stairs and I would step into this classroom for the last time, submitting my exam and turning my back on what had developed into a very unsatisfying class over the course of the semester. But all of that was almost behind me. It was 6:50pm, ten minutes until the start of my last final—the only thing holding me back from summer vacation and the daunting status of a rising senior.
Taking a seat on my habitual side of the room, I shoved my crumpled notes into a binder and turned to roll my eyes at a friend. It was 7pm sharp, and our proctor was late. Due to a traveling conflict, our professor was halfway across the world during our exam, and the class TA was proctoring in his stead. I sighed and turned back to my desk, tapping my pencil impatiently and trying to review notes and key terms in my head.
By 7:15, the class quieted every time the door to the classroom opened, in anticipation of the TA with our exams. By 7:25, doors opened and closed with no notice, as students stepped outside to use the restroom, make phone calls, or stretch their legs. Not the typical routine for the first half hour of test taking.
Check out Sweeps & Promos — another way to pay for school.
By 7:35, at least five students had called or emailed the department head, our professor, the TA, anyone who could give us our tests so we could get out of that stifling classroom. But the late hour of the final meant that our questions were sent to empty voicemails and full inboxes. The noise level in the room was rising, as rowdy athletes in the back began snickering and tossing sarcastic remarks. Girls laughed to each other and tried the department one last time on their phones. Some students suggested leaving, boycotting the final. We had all arrived on time, was it our fault our tests hadn't?
In the end, not knowing what else to do, we all sat it out.
By 7:45, we finally had an answer. Our TA had emailed us, saying she was just now printing our exams and would arrive shortly. This led to a flurry of disbelieving laughter—how were our exams being printed out now, almost a full hour after the prearranged start?
I sat, seething, at my desk, while others around me joked or whispered angrily to one another. This was the pinnacle of a disappointing class, I thought. Our professor came to every class bored with his students, and didn't even have the decency to arrange a valid final in his absence. His lack of interest in conveying the information he so clearly enjoyed had been passed down to me, and I sat sullenly waiting to take a test I no longer cared about.
At 8:00pm, our TA arrived with our tests. Unstapled.
Need Money to Pay for College?
Every semester, Fastweb helps thousands of students pay for school by matching them to scholarships, grants, and internships, for which they actually qualify. You'll find high value scholarships like VIP Voice's $5,000 Scholarship, and easy to enter scholarships like Niche $2,000 No Essay Scholarship, and internships with companies like Apple, Google, Dreamworks, and even NASA!
Join today to get matched to scholarships or internships for you!
---