How Republican Candidates Stack Up on Student Loans and College Costs
Find out where Republican presidential candidates stand on student issues.
By Kathryn Knight Randolph
November 06, 2015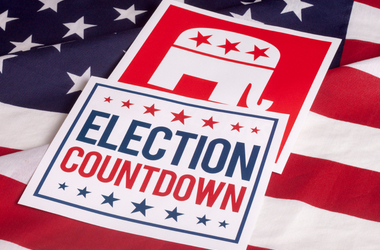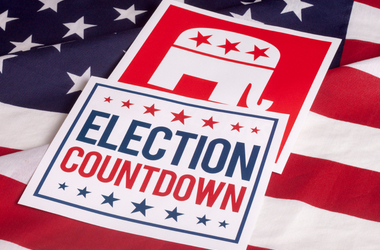 As the Republican Presidential Election heats up in debate and competition, we're getting more of a glimpse as to how these candidates view and will respond to the student loan and college cost crises should they be elected. From having personal experiences with paying off student loan debt to directing policy in the states that they've governed, these presidential candidates have hands-on experience with directing college costs and eliminating student loan debt. Below are summaries of their higher education plans.
• Donald Trump – While Trump hasn't specifically outlined a plan for decreasing college costs and student loan debt, he has been vocal in his support of refinancing student loans. He was also quoted this summer by The Hill saying, "That's probably one of the only things the government shouldn't make money off [student loans] – I think it's terrible that one of the only profit centers we have is student loans."
• Ben Carson – Carson has been vocal about policy changes concerning responsibility of student loans. He believes that students should pay the principal on their student loans while colleges and universities pay the interest. Additionally, Carson feels that students should work before they attend college in order to finance their education.
• Marco Rubio –Rubio has one of the most well-defined plans, as compared to other Republican candidates, for action in alleviating some of the burdens placed on students and their families when it comes to making smart college and student loan decisions. Rubio wants to simplify tax incentives for students attending college into one benefit, make income-based repayment the universal student loan repayment method, establish vocational schools and provide more information on the real cost of college so that students can make the most informed decision.
• Ted Cruz – While Senator Cruz voted in favor of the current student loan interest rates, he opposes student loan refinancing to help lower rates. Additionally, he believes in the disablement of the U.S. Department of Education.
• Jeb Bush – Bush believes that the federal government should have less involvement in higher education. He also supports for-profit colleges and creating a marketplace for lenders. Finally, he wants to eliminate student loan debt by cutting college costs.
• Carly Fiorina – Like Bush, Fiorina feels that the federal government has been playing too large a role in determining student loan interest rates and college choices. If elected, Fiorina would open up the student loan marketplace and increase competition for lower student loan rates. She would also like to see more college choices for students, like for-profit colleges and MOOCs (Massive Online Open Courses).
• John Kasich – Kasich, governor of Ohio, has already taken steps to help eliminate student loan debt in his own state. He has proposed loan forgiveness for students that graduate from Ohio's public colleges and stay in the state to work. Additionally, he believes that colleges and universities should only receive monetary assistance when students graduate and complete their courses.
• Rand Paul – Like Ted Cruz, Rand Paul would abolish the U.S. Department of Education, believing that state governments should have more control over education than the federal government. He would also make college tuition and student loan debt tax deductible, allow students to refinance their loans at lower rates and eliminate education tax credits.
• Mike Huckabee – Huckabee supports refinancing student loans at lower rates, and he has previously proposed public financing of federal student loans.
• Chris Christie – The governor of New Jersey wants to refocus financial aid to lower income students and also supports income-based repayment plans for student borrowers. He believes that the cost of college should be itemized and that students should only pay for those components of higher education that they actually utilize. Finally, Christie would like to explore alternative ways to attend college, like re-enrolling at different colleges over one's lifetime as well as apprenticeships.
• Lindsay Graham – Finally, Graham would offer loan forgiveness opportunities to teachers, allow graduates to refinance their student loans at lower interest rates and like other Republican candidates, open up the student loan marketplace to encourage lower rates.
Need Money to Pay for College?
Every semester, Fastweb helps thousands of students pay for school by matching them to scholarships, grants, and internships, for which they actually qualify. You'll find high value scholarships like VIP Voice's $5,000 Scholarship, and easy to enter scholarships like Niche $2,000 No Essay Scholarship, and internships with companies like Apple, Google, Dreamworks, and even NASA!
Join today to get matched to scholarships or internships for you!
---