Drunkorexia: the Latest College Trend
Is one of your friends engaging in drunkorexia? Get help.
By Kathryn Knight Randolph
October 20, 2011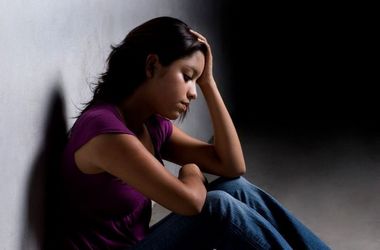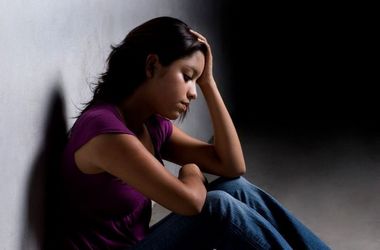 A disturbing new trend is rearing its head at many college campuses across the country. It's referred to as "drunkorexia" and its name aptly defines the condition. The term first surfaced in 2008, and a recent study from the University of Missouri claims that college women are succumbing to drunkorexia more than ever.
In a New York Times article in 2008, drunkorexia, or drunkorexics, were defined as "college-age binge drinkers, typically women, who starve all day to offset the calories in the alcohol they consume. The term is also associated with serious eating disorders, particularly bulimia, which often involve behavior like bingeing on food — and alcohol — and then purging."
While the definition hasn't changed, the amount of college-aged women who could be pegged as drunkorexics is increasing. The University of Missouri study found that 1 in 6 college-aged women, and that three times as many women as men, engage in drunkorexia, according to the New York Daily News. Researchers listed that the main motivations behind drunkorexia were "staying slim, getting intoxicated faster, and saving money that would otherwise be spent on food to buy alcohol."
This behavior not only has physical implications for students in college but has its long term effects as well. In an interview with the New York Daily News, researcher Victoria Osborne said, "Apart from each other, depriving the brain of adequate nutrition and consuming large amounts of alcohol can be dangerous…Together, they can cause short- and long-term cognitive problems including difficulty concentrating, studying, and making decisions." The study added that engaging in this type of behavior has long-term consequences, that "women can get sick faster and suffer damage to vital organs sooner than men might."
So, what can you do if one of your friends is engaging in drunkorexia?
Ask for help.
Fortunately, college students have resources on their college campus for this type of situation. Every campus offers counseling services, and the cost is already paid for by your student fees.
While it may not be feasible to talk your friend into visiting with a counselor, you still can. Your college counselors are adept at talking through the problem as well as possible solutions. They can provide you with best practices for helping your friend without ruining the relationship.
If you, yourself, are engaging in this type of behavior, you can reach out to your campus counseling services. Your campus counselors will help you through the problem with no judgment and the utmost confidentiality.
Be supportive.
With this type of behavior, chances are, there are issues outside of just "having a good time." Your friend could have very low self-esteem because of their body image or tough economic circumstances that their family is facing.
The best thing you can do for your friend is to be supportive. Offer up alternative activities to going out on your college campus, like a movie or late-night dinner. Shower them with positive reinforcement when they make healthy, responsible decisions.
With your support, they'll be on a better path to recovery.
For more information on help for college students abusing alcohol, visit collegedrinkingprevention.gov.
Need Money to Pay for College?
Every semester, Fastweb helps thousands of students pay for school by matching them to scholarships, grants, and internships, for which they actually qualify. You'll find high value scholarships like VIP Voice's $5,000 Scholarship, and easy to enter scholarships like Niche $2,000 No Essay Scholarship, and internships with companies like Apple, Google, Dreamworks, and even NASA!
Join today to get matched to scholarships or internships for you!
---