Calming College Nerves
You've already made it this far - things are going to be just fine!
Alison Graham
December 10, 2013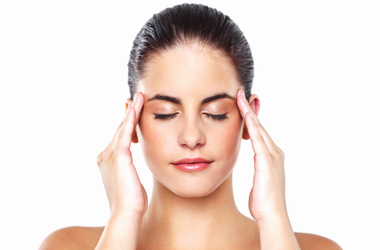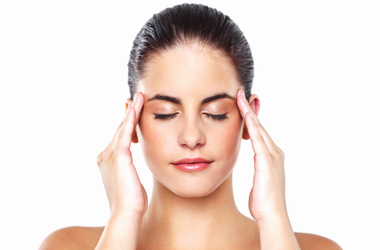 If I remember correctly, December was about the time that my senior-in-high-school-self got a little worried about college. It's very exciting to think about moving away and starting a new life in college, but there's a lot of stuff to worry about, too.
Well, I'm going to go through what worried me the most about college and calm you down about what it's actually like through relaying some of my own experiences during my first semester.
Meeting Friends
My first couple of weeks was kind of rough in college. I was doing everything I could to meet new people.
I joined clubs, went to all the events I could during Welcome Week, kept my door wide open and I just still wasn't really meeting anyone that stuck around as a friend.
It was really frustrating and I stayed in my bubble of high school friends who went to the same college as I did. I thought I was a total weirdo that couldn't make any friends and someone no one wanted to hang out with.
If this happens to you in college, please do not freak out. I promise you that you aren't alone and that it happens to everyone.
I also promise you that friends will come. I eventually met people who I hang out with regularly and I still hang out with my high school friends a lot.
Do not feel alone! Just keep being yourself and I'm sure you'll attract wonderful people into your life.
Class Difficulty
I was incredibly nervous that classes were going to be so difficult that I would have to drop out, move home and live there forever.
Try to remember how you felt when you were going to high school for the first time.
If you were anything like me, you probably thought the classes were going to be impossible.
But look at you now! You've nearly made it through!
College is a lot like that. Middle school was a little harder than grade school, high school was a little harder than middle school and college is a little harder than high school.
Plus, if you are struggling, there is always a wealth of resources on campus that can help you.
And honestly, nothing can be worse than this: on my first day of college classes ever, I woke up ten minutes before class started. I literally had to jump out of bed and run across campus to my first ever class.
It was the worst, but it all went uphill from there!
Food
Honestly, the food is not bad. It gets a little boring after awhile, but it's all-around pretty good. Just take my word for it.
Partying
If you enjoy partying and drinking on the weekends, no matter what college you go to, that will be an option. There are always "get-togethers" happening from Thursday-Sunday.
One day, I woke up to the sound of bagpipes playing in the quad. I don't know why or how, but they were there. And they were annoying.
If you aren't really a big partier, there are also plenty of other opportunities for you.
Campus clubs are endless, dorms throw mixers for their residents and there are plenty of people who are just like you and want to do something different on the weekends.
Finals
I'm currently in the thick of this right now and, I have to say, I'm not all that stressed. I really think finals are pretty easy so far and I'm only really worried about one. (Math, go figure.)
Not to mention, finals week is fun! At IU, they bring in puppies for you to play with and on most campuses, there's free coffee during finals week!
So don't fret about anything in college! I promise you that it will be fun and there's nothing to worry about. (Except, perhaps, math…)
Need Money to Pay for College?
Every semester, Fastweb helps thousands of students pay for school by matching them to scholarships, grants, and internships, for which they actually qualify. You'll find high value scholarships like VIP Voice's $5,000 Scholarship, and easy to enter scholarships like Niche $2,000 No Essay Scholarship, and internships with companies like Apple, Google, Dreamworks, and even NASA!
Join today to get matched to scholarships or internships for you!
---