As the Years Go By...A College Perspective
Moving away to college is stressful, whether you're a first-time student or a seasoned upperclassman, but it gets much easier as the years go by.
Laura Magerkurth
September 03, 2013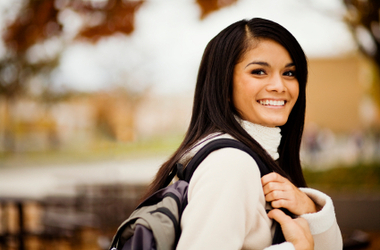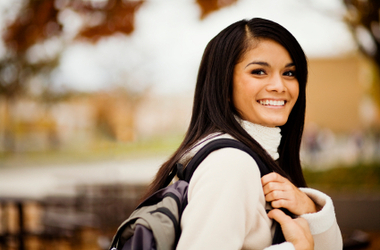 We're all familiar with this time of year: the days are steadily getting shorter, the textbook deals are being advertised, and the school and dorm supplies are on sale at Target. I'm sure most of us are all moved in to college by now, though we're still probably getting used to being away from home for what may be the first time.
Moving away to college is stressful, whether you're a first-time student or a seasoned upperclassman, but it gets much easier as the years go by.
Since this is my second year at school, I knew what kinds of supplies I would need extras of and what I could leave at home. This will vary from individual to individual, but you should always, always make sure you have office supplies. A stapler and staples, paperclips, sticky notes and tape are underrated, but they'll always be useful. You should also bring some basic art supplies—a pack of markers, a glue stick and a pair of scissors don't take up much space and I guarantee they'll come in handy at some point.
Once you get to school as a freshman, however, one thing will be at the forefront of your mind for the first several days: orientation week. Every school has one, and depending on the activities and your level of participation, it can be an enjoyable time and you'll go into your first classes feeling confident that you've come to the right place.
However, you need to keep one thing in mind: orientation week does not predict how your college career will go. It's a tool for you and it can be a helpful one, for sure, but it isn't the end-all-be-all of school.
Chances are that the rest of college will be a million times better than freshman week.
My freshman week was just okay. It wasn't fantastic and I didn't make any friends that I'm still in touch with, but I liked the opportunity to explore my school's campus and the resources that we were exposed to during that first week.
One of the mandatory activities, for instance, was to take a self-guided tour of the library that taught each student what resources were available and how to access every one. My resident advisors also took our orientation group on a walking tour of our college town and showed us the shops and restaurants within walking distance of campus.
Please keep in mind that, although it might seem like everybody else is making friends right off the bat, it's perfectly okay if you aren't.
Your orientation group most likely will be a group of people who were selected at random—mine was made up of all the students on the floor of my dorm—and you may not have anything in common with any of them.
Making friends who you'll be in contact with a year from now will probably come later. Those are people you'll meet in clubs and in class doing or saying things that you're interested in, too.
For now, though, be friendly, smile and don't stress about forming close bonds!
Can't get enough of Fastweb's Student Soundoff series?
Browse all of the student voices and their articles here.


What was your first week of college like?
Need Money to Pay for College?
Every semester, Fastweb helps thousands of students pay for school by matching them to scholarships, grants, and internships, for which they actually qualify. You'll find high value scholarships like VIP Voice's $5,000 Scholarship, and easy to enter scholarships like Niche $2,000 No Essay Scholarship, and internships with companies like Apple, Google, Dreamworks, and even NASA!
Join today to get matched to scholarships or internships for you!
---