A Free Future? Yes, Please.
The Kalamazoo Promise makes it possible for many students to fund their entire college education.
Elizabeth Hoyt
October 08, 2012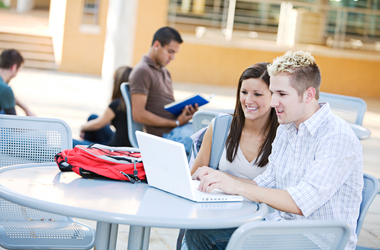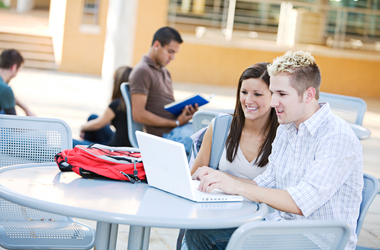 Imagine a community where one in three students falls below the national poverty level. One in 12 is homeless, some are young parents and many come from broken homes. Plainly stated: the odds are against these kids. This is Kalamazoo, Mich., where many such students had never before held hopes of attending college.
Enter the Kalamazoo Promise; a program created and designed to help local students obtain higher education. The Promise uniquely makes Kalamazoo Public Schools the first, and only, school system in the nation where students are eligible to have up to one hundred percent of their college tuition paid for by anonymous donors.
The New York Times describes the Promise as "blind to family income levels, to pupils' grades and even to disciplinary and criminal records" and as "the most inclusive, most generous scholarship program in America."
According to the Kalamazoo City web site, the Kalamazoo Promise program was created and designed "to guarantee educational opportunities for students in Kalamazoo Public Schools," and, as a result, "all students who graduate from KPS, have continuous residency and enrollment in the district and have been KPS students four years or more are eligible for the program."
Here's how it works. The program's funding is based on a sliding scale, so that kindergarten students who begin within the KPS district are eligible to receive enough scholarship money to fund their entire college careers, first graders receive slightly less funding and so on.
The terms of the Promise also allows a student up to ten years to finish their higher education, a helpful specification for students who must make pay their own additional costs while working, raising a family or overcoming any additional obstacles. After all, these are kids who , at one point, could barely fathom the thought of paying for post-secondary education. Granting them ten years allows them an even greater chance at success.
The true mystery lies in the anonymity of the program's donors. Who are these college-funding fairies? According to an article on Forbes.com, Kalamazoo residents have guessed the billionaires Ronda Stryker, Stryker board member, and her husband, Bill Johnston, owner of the Radisson hotel, who are former teachers for the KPS district. Or, perhaps, Yankee's shortstop, Derek Jeter, who also happens to be a graduate of Kalamazoo Central High School. Other guesses include additional Stryker family members or, perhaps, other local business executives.
Janice M. Brown knows, but won't tell you a thing. Brown was the superintendent of KPS in 2005 when the Kalamazoo Promise was founded and maintains the role of being the "sole liaison" to the donors.
"That, and the identity of the donors, are things I just will never talk about," she says, in a New York Times article. "The donors believed that education was the most important thing to invest in, period."
Brown also acknowledged in the article "that the donors do regard their gift as a community wide experiment."
There are some stipulations to the Promise, though few. In hopes to boost the local economy, students who attend out of state or private colleges are not eligible to utilize the funding given under the Promise, as the tuition can only be used towards public colleges or universities within the state of MI. Also, in order to qualify for funding, a child must reside in the KPS district and graduate from one of its high schools.
A recent New York Times article stated that, to date, the Kalamazoo Promise has paid nearly $35 million in higher education funding for 2,500 students. The article also found that, on average, about $4,200 is spent on each student per semester, though money is only used on education—students are responsible for their own dwellings.
Since the promise began, middle-school proficiency and high-school test scores have improved. Currently, more than 90% of KPS graduates move on to college, with numbers of students entering schools with more demanding curricula, like University of Michigan and Michigan State, is steadily increasing.
There is still a long path ahead. Although seven classes have utilized the Promise scholarship fund, less than 500 students have actually received their college degrees. Expects believe the students' difficulties lie in graduating college within four years, noting that the earlier students who utilized the Promise had the most trouble. However, as the impact of the Promise sets in, coupled with improved public school conditions, students are enabled to prepare for a brighter future at a much earlier age.
The Kalamazoo Promise was also featured on a broadcast of the CBS news. To find out more, you can watch the broadcast here.
Need Money to Pay for College?
Every semester, Fastweb helps thousands of students pay for school by matching them to scholarships, grants, and internships, for which they actually qualify. You'll find high value scholarships like VIP Voice's $5,000 Scholarship, and easy to enter scholarships like Niche $2,000 No Essay Scholarship, and internships with companies like Apple, Google, Dreamworks, and even NASA!
Join today to get matched to scholarships or internships for you!
---