A Few Minor Problems
Raheem shares his experience as a 17-year-old in his freshman year of college.
By Raheem Smith
March 05, 2012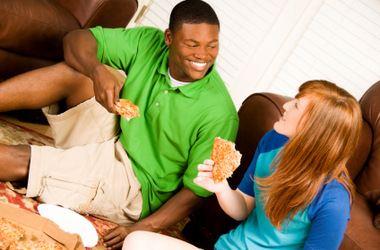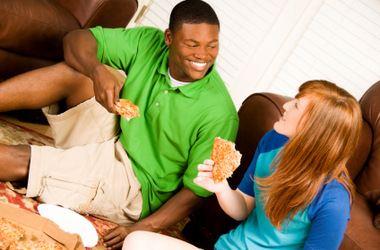 You've made it. You've graduated high school. You've proven your tenacity, or at least your ability to stay awake for 6-8 hours a day, and now it's time to take the first steps into adult life… with parental consent of course. Unfortunately, you're still 17 (or 16, or whatever young age you are you genius, you), and you're already begun college, a feat that most people your age are still a year or two away from.
Because you're under 18, chances are, you'll be running a good deal of your paperwork by your parents first, including, should you choose to live on campus, your housing contract, or as it is more colloquially known, your key to freedom .
That's how it was for me at least. I entered college at 17, and the signs that my experience might be a bit different hit pretty much immediately. While reading through my housing contract, I realized that, while the contract itself was relatively short, another eight pages had been tacked on for minors and their parents to read as well as an extra page for parent signatures. After a bit of complaining about not feeling like an adult, I realized that my whining wasn't helping my point, read the extra pages, and relinquished the contract to my parents.
There were a few other forms that my parents had to sign, but none of that mattered. After move-in day, the world was mine, or so I thought. The reality was, I lived in downtown Atlanta, and I couldn't even claim the entire neighborhood as mine. The first few weeks, while everyone else was out enjoying their freedom, I was unable to join because I was still too young to get into some of the best restaurants and music venues in town.
Given that I didn't have my friends from high school with me and that at first, I didn't have a roommate, the only way it seemed that I could make friends was by attending social events. It was at this point that I realized my age was becoming more of a detriment than it once was. Now, instead of simply slowing my application processes, it was slowing my social growth.
I don't like to let things hold me back, and I'm fully aware that not everything in and around campus is 18 and up, so eventually, I started to make some friends. It was a slow process, but it happened just in time for classes to start. I walked into my first psychology class excited to learn, but fairly certain we would spend most of the class going over the syllabus.
My assumption was right, and though normally, I wouldn't mind spending a little extra time going over all the class policies and such, I was a bit upset to discover that a large part of our grade was participation in experiments for the psychology department and that, of course, students had to be 18 to participate.
Most other school-related activities required only a parent signature for participation, but this one, I would assume due to the nature of the information they sought from students, had no exceptions. When I asked my professor how a student under 18 could receive credit for the assignments, I felt the eyes of the entire lecture hall on me, almost as if they had never met a student who wasn't a legal adult. My professor ignored the shift in the room and directed me several pages ahead in the syllabus where much harder, longer, and more tedious alternative assignments were listed.
I sunk in my chair as I realized that my age had finally touched every single part of my college life. I felt like all was lost, but over time, I saw the silver lining. Because I spent less time going out at night, I could focus more attention on writing, playing music, and meeting other martial artists to spar with. I found myself meeting new people every day with similar interests; some of whom are still close to me.
I was fulfilled because I was experiencing college in a way other than what I had imagined… so much so that I didn't even realize that my eighteenth birthday had come and gone. And when it finally sunk in that I was old enough to go to all the places that had previously been off-limits for me, I went with the friends I'd made outside of them.
Need Money to Pay for College?
Every semester, Fastweb helps thousands of students pay for school by matching them to scholarships, grants, and internships, for which they actually qualify. You'll find high value scholarships like VIP Voice's $5,000 Scholarship, and easy to enter scholarships like Niche $2,000 No Essay Scholarship, and internships with companies like Apple, Google, Dreamworks, and even NASA!
Join today to get matched to scholarships or internships for you!
---