Will the New Rate Cut Affect Your Student Loan?
By Chris Diehl
June 08, 2007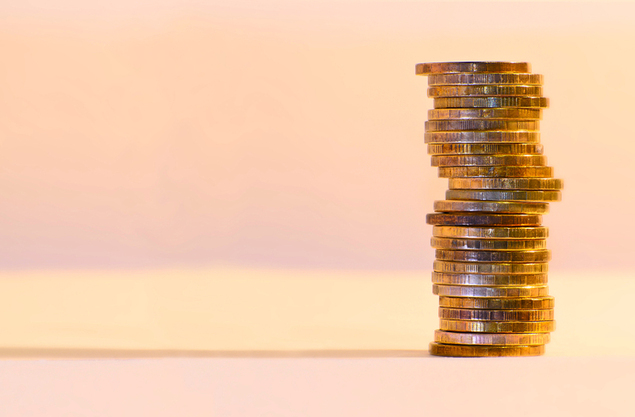 The federal government's newest rate cut could have an impact on some student loans. Learn how it could affect your student loans below.
Q: How do I know whether this rate cut affects me?
A: The rate cut will affect recently-graduated students for whom ALL THREE of the following are true:
1. You're within the six-month grace period following graduation AND
2. You have a variable-rate Federal Stafford Loan originated before July 1, 2006 AND
3. You're thinking about consolidating that variable-rate loan
For example, if you have Stafford Loans that originated after July 1, 2006, all of those loans would be fixed and the rate cut would have no potential impact on those loans.
Note that this cut affects only those students who have variable federal loans (in addition to the other qualifications listed above). If you have a private loan and/or if the preceding qualifications do not apply to you, there is not a way to take advantage of the possible student loan rate change right now.
One other note: If you are a borrower who has already consolidated, the potential student loan rate change will not affect you, since you cannot relock the new rate on your existing consolidation loan.
Q: How do I know whether my Stafford Loan is variable-rate or fixed-rate?
A: Federal Stafford Student Loans originated before July 1, 2006 are variable, and loans originated on or after July 1, 2006, are currently fixed (at a maximum rate of 6.8%).
Q: So when will my variable student loan rate change?
A: The variable rate changes every July 1. So, on July 1, 2008, a new rate for your variable loan will be announced.
Q: What will the new variable loan rate be?
A: That's the big question. No one knows for sure, but one can make a reasonably educated guess. More on that in a minute.
Currently, if you consolidate during the six-month grace period after graduation, you lock in the in-school interest rate, which is currently 6.62%. Since consolidation rates always round to the nearest 1/8 of a point, this variable rate would lock in at a consolidation rate of 6.625%.
If you don't take advantage of the six-month grace period and decline to consolidate, as of today, your rate upon entering repayment would be 7.22%, which would lock in at 7.25%, after rounding. The difference amounts to about 60 basis points (bp).
But that 7.22% rate will reset on July 1, 2008. If you choose not to consolidate today, you would pay a higher rate (that is, higher than if you had decided to consolidate within your current grace period) for about five months (as of February 1, 2008).
Now let's fast-forward to July 1, 2008. If a new rate of 6.5% is announced, it will have been worth it to pay a bit more in interest for those five months (a very short period of time, compared to the life of a typical loan) to have the benefit of a lower interest rate over the rest of the loan.
Of course, there's the flipside. If a new rate of 7.0% is announced, the rate will have decreased, but not enough to make it worth your while. You would have missed a golden opportunity to consolidate when rates were relatively lower (6.62%, producing a 6.625% consolidation lock-in rate) during your in-school grace period.
So it's somewhat of a gamble, but that's why we're here: To help you understand the risks and how best to minimize them.
Q: So what is the educated guess about what the new rate will be in July?
A: We'll let Mark Kantrowitz, a nationally recognized financial aid expert, take over for this question:
"I'm projecting a Stafford Loan repayment rate of 4.25% for July 2008. While this projection is uncertain, as a lot can change between now and then, it is in the right ballpark. So even if the projection is off by a little (e.g., 4.26% rounding up to 4.375%), it's close enough that one should take the risk."
So there you have it. Projections point to the rate dropping to around 4.25%, which would beat the current in-school grace period rate of 6.62%; in fact, provided things stay where they are, the new rates announced this coming July 2008 will represent some of the low rates in the history of the federal student loan program. So the bottom line remains the same as it was a few months ago: Wait to consolidate until after the new rate is announced on July 1, 2008.
For more information on loans and how they work, check out: FastWeb's Guide to Student Loans, Student Loan Consolidation: What You Need to Know and FinAid's Student Loan Consolidation Calculator.
Mark Kantrowitz is the founder of FinAid.org and a recognized expert in the area of student financial aid. His expertise contributed greatly to this article.
Need Money to Pay for College?
Every semester, Fastweb helps thousands of students pay for school by matching them to scholarships, grants, and internships, for which they actually qualify. You'll find scholarships like the Course Hero's $5,000 Scholarship, and easy to enter scholarships like Niche $2,000 No Essay Scholarship, and internships with companies like Apple, Google, Dreamworks, and even NASA!
Join today to get matched to scholarships or internships for you!
---