The Elephant in the Room
Find out how to discuss the elephant in the room when it comes to paying for college.
By The About U Team
September 02, 2009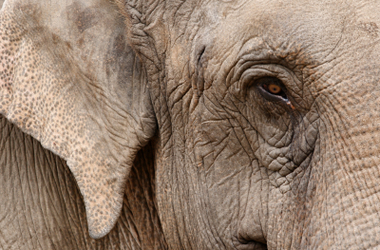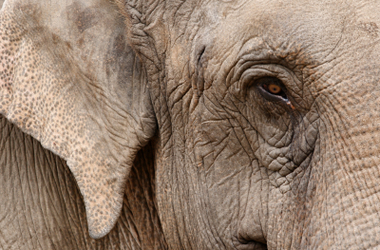 Students, you and your parents are so focused on the standard college questions – what school, what degree, how to pay for it – that you overlook the elephant in the room. An Elephant in the room? Yes, the educational Elephant who can cost you and your families thousands of dollars, unnecessarily.
Here's where the elephant raises his costly tusks. You have carefully calculated and estimated how to pay for a four-year degree. You enter in September of your freshman year and graduate in June of your senior year; four years' right? Well, not always; in fact rarely.
The shocking fact is that two out of every three college graduates take 5 or more years to complete a 4 year degree*. That's the elephant—stomping on your best laid plans and carefully crafted estimates and chomping on your hard earned $s.
Now I know that right away you want to say to yourself is "not me, I will graduate on time and be the one in three that does so". Well, you could be right; but, what is your Plan B if the power of statistical probabilities is not in your favor?
Furthermore, the one in three statistics assumes that you, the four-year graduate has studied, planned and invested in a degree path that was really your right "fit". This often is not the case.
Instead many of you earn a degree you won't use and are left wondering what path in life to pursue. The primary reason students take more than four years to graduate is changing majors. This situation has recently been exacerbated as graduates get their degree, pursue their "dream career" only to discover, that the career has changed drastically, no longer exists, or has been outsourced and no longer available in the United States.
Add to this the effect the economy has bludgeoned the economics of education: college prices going up; earning power declining. It's enough to cause heartburn. How can you deal with this rogue elephant?
1. Have a plan B. Don't just assume that you will be one of the few who graduate in four years with a degree that is both good for you and marketable. Consider what the costs of a five-year program would be. Can you handle the finances? Should you start at a community college first?
2. Take the About USM questionnaire at www.about-u.com. If you don't know what you want, or where you want to end up, how can you realistically chart a course to get there? You have to have a plan and the About U Report can serve as its foundation.
3. Use your About U Report to find some answers about who you are and what you really want to do. The About U Report gives you the guidance and personal information to make informed decisions. For the cost of a large college text book the Report provides:
Interests that motivate you Your Behavioral Strengths Ways that you can manage Stress Job Families in which you can find your best match
The About U helps you to identify your strengths and job families where you have the best opportunity to use the personal characteristics unique to you to make an informed decision on choosing a major. Now you know about the Elephant. Take the About U Report, and get him out of the room.
*GraduationWatch.org
Click here to get your AboutU Report through FastWeb
Need Money to Pay for College?
Every semester, Fastweb helps thousands of students pay for school by matching them to scholarships, grants, and internships, for which they actually qualify. You'll find high value scholarships like VIP Voice's $5,000 Scholarship, and easy to enter scholarships like Niche $2,000 No Essay Scholarship, and internships with companies like Apple, Google, Dreamworks, and even NASA!
Join today to get matched to scholarships or internships for you!
---