Summary of President Obama's Budget Blueprint for Federal Student Aid
Mark Kantrowitz
January 30, 2012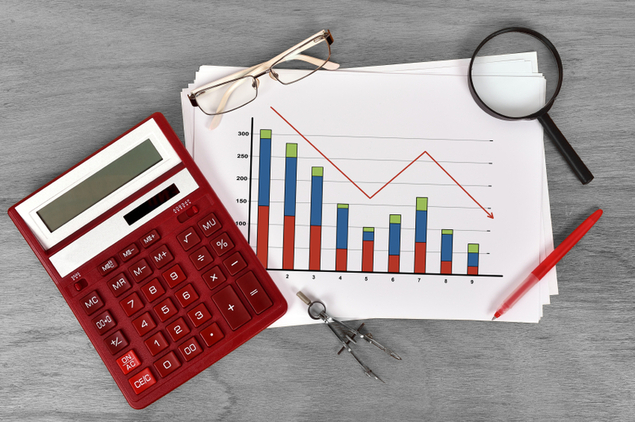 Basing Campus-Based Aid on College Cost Containment
What: Campus-based aid are pools of money provided to colleges and universities to award to students to help them pay for college costs. The main campus-based aid programs are the Perkins loan program, the SEOG grant program and the Federal Work-Study program.
How: President Obama proposes to increase the amount of Perkins loan money from $1 billion to $8.5 billion a year. The SEOG and Federal Work-Study programs each provide $1 billion in funding per year. The $10 billion in campus-based aid will be about 6% of federal student aid spending. The President's proposal would replace the historical allocation formula with a new formula that bases a college's allocations on whether the college reduces net tuition prices, restrains tuition growth and enrolls and graduates relatively higher numbers of Pell Grant eligible students. It would give colleges a financial incentive to control college costs and to better serve low-income students.
The President's proposal indicates that the average Perkins loan will increase from $1,852 to $4,454 and the number of recipients would increase from 524,000 to 935,000.
Caveats: The redesigned Perkins loan program would share few features with the current Perkins loan program. The current Perkins loan is a subsidized loan with a 5.0% interest rate and a 9-month grace period after graduation. The new Perkins loan will be similar to the unsubsidized Stafford loan, with a 6.8% interest rate and a 6-month grace period after graduation. Colleges would be able to award Perkins loans to students after they had exhausted federal Stafford and PLUS loan eligibility. The new Perkins loans would be intended to replace private student loan borrowing.
The President's proposal assumes that the federal share of the existing revolving loan fund would be returned to the federal government as borrowers under the old subsidized Perkins loan program repaid their loans.
Background: The President's proposal is an updated version of a similar proposal that was included in the Student Aid and Fiscal Responsibility Act (SAFRA). The SAFRA legislation passed the US House of Representatives on September 18, 2009, but the legislative language implementing the redesign of the Perkins loan program was dropped from the Senate version of the legislation, which ultimately became the Health Care and Education Reconciliation Act of 2010 (P.L. 111-152). The SAFRA legislation would have increased Perkins loan program funding from $1 billion to $6 billion a year. A hold harmless provision would have ensured that colleges retained at least their current Perkins loan allocations. The new Perkins loan money, however, would have been allocated according to a complicated formula that compares college tuition rates and success in graduating Pell Grant recipients with the performance of other colleges of the same type (e.g., public, private non-profit and private for-profit). Colleges with below-average tuition or net tuition rates would get more money, as would colleges with above-average graduation rates for Pell Grant recipients.
Race to the Top for College Affordability and Completion
What: President Obama proposes to award a total of $1 billion in prize money to states who contain college costs and boost graduation rates. President Obama is also calling on state governments to make funding higher education a higher priority in state budgets. Cuts in state appropriations have been a key driver of tuition inflation at public colleges and universities over the past several decades. For example, state legislatures cut funding for higher education by 7.6% in 2011-12. More than four-fifths of the state governments cut spending on higher education by as much as 41% this year, leading to above-average public college tuition inflation, with double-digit tuition increases in ten states.
Increase Maximum Pell Grant
What: The maximum Pell Grant will be $5,635 in 2013-14, up from $5,550 in 2012-13, a 1.5% increase. This is the first increase in the maximum Pell Grant in three years. The maximum Pell Grant has remained unchanged at $5,550 since 2010-11.
Background: The increase in the maximum Pell Grant is according to the schedule enacted as part of the Health Care and Education Reconciliation Act of 2010 (P.L. 111-152).
Caveats: Although the maximum grant has increased, the Consolidated Appropriations Act of 2012 tightened eligibility requirements for FY2012. In particular, the legislation reduced the auto-zero-EFC threshold at which a student receives a full Pell Grant from $32,000 to $23,000. This affects approximately 14% of Pell Grant recipients, reducing their Pell Grants by $1,100 to $1,700.
Need Money to Pay for College?
Every semester, Fastweb helps thousands of students pay for school by matching them to scholarships, grants, and internships, for which they actually qualify. You'll find scholarships like the Course Hero's $5,000 Scholarship, and easy to enter scholarships like Niche $2,000 No Essay Scholarship, and internships with companies like Apple, Google, Dreamworks, and even NASA!
Join today to get matched to scholarships or internships for you!
---