Students Lose Financial Aid for Failure to Make Satisfactory Academic Progress
Find out why getting Cs and Ds could lead to a loss of financial aid.
Mark Kantrowitz
August 29, 2011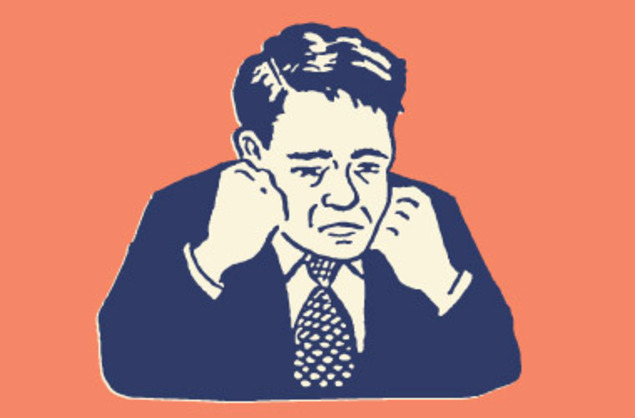 I have been attending college for some time now. Ever since my mom passed away I have been really shaking with some of my classes. Last semester I did decent: I got an A, two Cs and a D. But my appeal for financial aid got denied. I had to pay out of pocket for the spring semester and I won't be able to do that for the fall. I asked the financial aid office if there was anything I could do at all and they said no. Were they just saying that so that they won't have to worry about me or is there actually something I can do? I really want to be in school this semester but I am not sure how if I can't get financial aid. — Chris V.
To be eligible for federal student aid and college financial aid, a student must be making Satisfactory Academic Progress (SAP). This generally consists of maintaining at least a 2.0 GPA on a 4.0 scale (i.e., at least a C average) and passing enough classes consistent with progress toward a degree within 150% of the normal timeframe. The maximum timeframe requirements typically limit financial aid eligibility to no more than 3 years for an Associate's degree and no more than 6 years for a Bachelor's degree.
There are similar, often harsher requirements for continued receipt of renewable private scholarships. Many private scholarships require recipients to maintain a higher GPA.
Most students who lose eligibility for student financial aid do so because of grades, not the maximum timeframe restrictions. About one in ten college students will have a cumulative GPA that is less than 2.0 on a 4.0 scale. Students who do not have at least a C average are much less likely to graduate, graduating at half to a quarter the rate of students with better grades.
If a student loses financial aid for a failure to maintain satisfactory academic progress, the student may be able to regain eligibility by getting better grades. When the student's academic performance improves enough so that it once again satisfies the college's satisfactory academic progress requirements, the student will regain eligibility for student financial aid.
Until then, however, the student will be ineligible for financial aid and will have to pay for the college costs on his or her own. The student will be ineligible for all forms of federal student aid, including all types of federal education loans. Some students who are ineligible for federal student aid will borrow from private student loan programs, but this can be rather expensive.
College policies vary. Some colleges will require the student to pay for one or two semesters on their own or to take a semester leave of absence before they can ask for reinstatement of financial aid. However, the student must also improve academic performance before they can regain eligibility for financial aid. A student will remain ineligible for as long as the student's cumulative GPA is less than 2.0 on a 4.0 scale. Merely waiting out the suspension of financial aid eligibility is not enough. The only basis for eligibility for federal student aid is demonstrating academic standing consistent with the college's satisfactory academic progress policy.
Having grades that are mostly Cs and Ds is probably not enough to regain eligibility for federal student aid. The grades must not only be better than before, but they must also be good enough to raise the cumulative GPA up above the 2.0 threshold.
In some cases a student may be able to appeal for a temporary waiver of the satisfactory academic progress rules. Section 484(c)(3) of the Higher Education Act of 1965 and the regulations at 34 CFR 668.34(a)(9)(ii) allow colleges to suspend the requirements for satisfactory academic progress in certain mitigating circumstances. These circumstances include when the failure to make satisfactory academic progress was due to injury or illness of the student, death of a relative of the student or other special circumstances. The appeal should not only document the special circumstances (e.g., a letter from the student's doctor) and explain how the circumstances affected the student's performance, but also explain what has changed which will allow the student's performance to improve. For example, if the student's poor performance is blamed on working a full-time job, the appeal should state that the student has reduced working hours to enable him or her to concentrate more on academics. Colleges may waive the rules when there are extenuating circumstances, but are not required to do so.
There is also a loophole in the rules concerning satisfactory academic progress that may allow a student to regain eligibility for financial aid by changing majors or degree programs or by transferring to another college. Depending on the college's policies, classes that don't count toward the new major may be excluded from the determination of satisfactory academic progress. This can effectively reset the student's eligibility for federal student aid.
It is a good idea to start by reading the college's satisfactory academic progress policy. All colleges are required to have a written satisfactory academic progress policy. The policy may be found on the college's web site or in the course catalog. The college's financial aid office can also provide a copy of the policy upon request. The college's written policy must explain the procedures for regaining eligibility for financial aid and the appeals process.
Can students whose families had a zero EFC still receive financial aid even if they fell below satisfactory academic progress? Are there special entitlements for these kinds of people? I ask, because my family is essentially broke and I fell below SAP by only .007ths of a point. — Julie R.
No. Students lose eligibility for federal student aid if they are no longer maintaining satisfactory academic progress, regardless of financial need. There are no special exceptions to the satisfactory academic progress requirements for low-income students.
This is unfortunate, because low-income students often lack the resources to continue paying for college on their own without financial aid, not even for a semester or two. Low-income students are also unlikely to qualify for private student loans. This contributes to lower college-degree attainment rates by low and moderate income students, as compared with middle and upper income students. Low-income students who get bad grades are about half as likely to graduate with an Associate's or Bachelor's degree as upper-income students with bad grades.
Students should always file an appeal if the failure to maintain satisfactory academic progress is due to extenuating circumstances.
If a low-income student cannot afford to pay for tuition without financial aid, the student should ask the college about taking classes at a local community college. If these classes are accepted for credit by the student's college, it will help the student regain eligibility at much lower cost.
Students who fail to maintain satisfactory academic progress are still eligible for the education tax benefits, such as the Hope Scholarship and Lifetime Learning tax credits. The education tax benefits may be claimed by filing a federal income tax return, based on amounts paid for postsecondary education.
Need money to pay for college?
Every semester, Fastweb helps thousands of students pay for school by matching them to scholarships, grants and awards for which they actually qualify. Sign up today to get started. You'll find scholarships like the Course Hero's $5,000 Scholarship, and easy to enter scholarships like Niche $2,000 No Essay Scholarship.
---