Presidential Candidates on Student Loan Debt
Presidential candidates weigh in on student loan debt.
By Kathryn Knight Randolph
April 27, 2016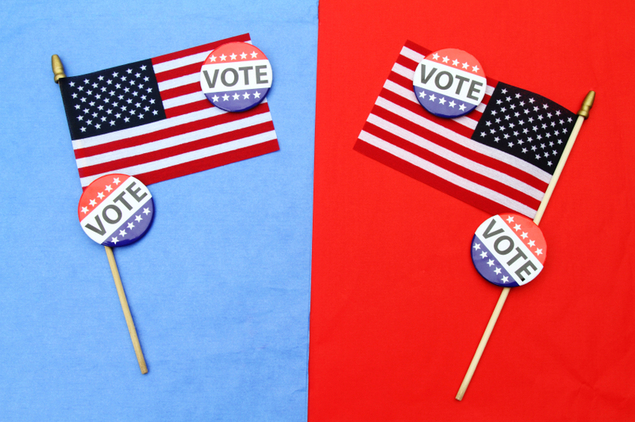 We are months away from the next Presidential Election, but that doesn't mean presidential hopefuls on both sides of the aisles haven't already been vocal about on one pretty important topic to college students: student loan debt.
Former Secretary of State and Democratic Presidential candidate, Hillary Clinton, has issued statements about college affordability and student loan debt since the start of her campaign. She provides a detailed look at her proposals in the New College Compact. The big components, though, include making public four-year colleges free and providing current borrowers with the chance to refinance their loans at the current rates.
Bernie Sanders, U.S. Senator and the other Democratic Presidential candidate, would also like to see free tuition at four-year public colleges. He would also like to see the federal government reduce student loan interest rates and allow borrowers the opportunity to refinance at today's lower interest rates. His plan would be financed by taxing Wall Street, stating that if the banks can get a big bailout, so can college students.
Donald Trump agrees with Bernie Sanders on one thing: he also believes the federal government should stop profiting from the student loan industry. Other than that, Trump has not really voiced his views on higher education and student loan debt. He has stated that he will cut the Department of Education's budget, which would affect federally funded grants, subsidized student loans and work study programs.
Ted Cruz also hasn't outlined a plan for college affordability and student loan debt. Rather, he plans to dissolve the Department of Education. Again, this would impact grants, student loans and work study programs. NASFAA states that Cruz would like to see federal financial aid under the control of states.
Finally, John Kasich, of all the Republican Presidential candidates, has actually outlined a plan for keeping college affordable. He wants to encourage students to take college credit courses while in high school, and keep colleges accountable to educating students successfully by either giving or refusing funding based on graduation rates. In Ohio, Kasich has actually enacted tuition freezes in order to keep college costs in check.
The different presidential candidates present a spectrum of beliefs and policies on college affordability and student loan debt, which will hopefully become clearer – and weigh more heavily – in the fight for the White House. As you follow the Presidential Election, what do you hope to see from candidates in terms of their promises to make college more affordable and alleviate the issue of student loan debt?
Need Money to Pay for College?
Every semester, Fastweb helps thousands of students pay for school by matching them to scholarships, grants, and internships, for which they actually qualify. You'll find scholarships like the Course Hero's $5,000 Scholarship, and easy to enter scholarships like Niche $2,000 No Essay Scholarship, and internships with companies like Apple, Google, Dreamworks, and even NASA!
Join today to get matched to scholarships or internships for you!
---