President Obama Proposes Student Aid Increases in State of the Union Address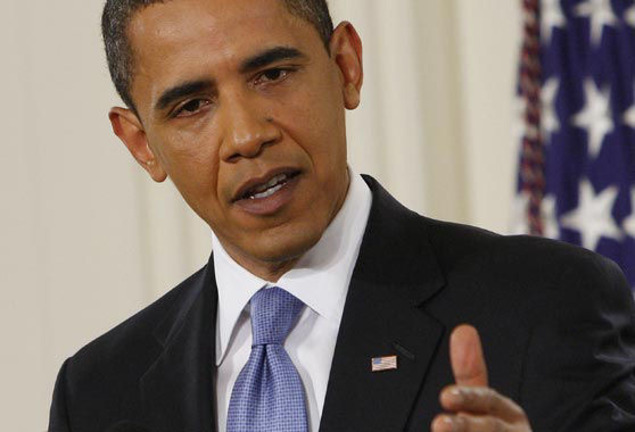 In the state of the union address on Tuesday, January 24, 2012, President Obama proposed several increases in student aid spending. The first two proposals call for Congress to extend existing student aid programs that are scheduled to expire this year.
Stop the pending increase in student loan interest rates. The College Cost Reduction and Access Act of 2007 enacted a phased-in interest rate reduction on subsidized Stafford loans to undergraduate students. This legislation cut the fixed interest rate on these loans from 6.8% in 2007-08 to 6.0% in 2008-09, 5.6% in 2009-10, 4.5% in 2010-11 and 3.4% in 2011-12. But unless Congress acts, new loans in 2012-13 will revert to a 6.8% interest rate, double the current 3.4% interest rate.
Extend the American Opportunity Tax Credit's improvements to the Hope Scholarship Tax Credit. The American Opportunity Tax Credit, one of President Obama's original campaign promises, increased the maximum Hope Scholarship tax credit from $1,800 to $2,500, made it available for four years of postsecondary education instead of two, added textbooks to the list of qualified higher education expenses, increased the income phaseouts and made the tax credit partially refundable. These improvements will expire at the end of 2012 unless extended by Congress.
Double the number of Federal Work-Study jobs. Federal Work-Study jobs help more than 700,000 students earn money to pay for college. President Obama's proposal would double the number of Federal Work-Study jobs to 1.4 million.
In addition, President Obama called upon state legislatures to put a higher priority on funding for higher education, colleges to control tuition inflation and Congress to pass the Dream Act.
Public college tuition inflation goes through feast/famine cycles. During a recession and for a few years afterward, state income tax revenue decreases because of high unemployment rates. The states must balance their budgets and one of the first budget items they cut is support of postsecondary education. This, in turn, forces public colleges to cut classes and increase tuition. They also increase enrollment of out-of-state students who pay higher tuition. Cuts in state appropriations to public colleges over the past four decades have been the primary driver of public college tuition inflation. The state legislatures have also cut state grant programs on a per-student constant dollar basis. The cuts in state appropriations and state grant programs this year are particularly severe. But it is also ironic for the federal government to be calling on state legislatures to increase their investment in postsecondary education, when Congress has been cutting federal student aid programs.
President Obama's proposals for increasing student aid funding are targeted at middle-income families, not just low-income students. A quarter of students receiving subsidized Stafford loans are from middle-income families. A third of the recipients of education tax benefits and Federal Work-Study jobs are from middle-income families.
The total cost of the three student aid proposals is at least $10 billion a year. Assuming a 10-year repayment term, extending the 3.4% interest rate on subsidized Stafford loans to undergraduate students will cost about $5.6 billion for each additional year ($4.5 billion on a net present value basis, assuming a 5% discount rate). Assuming a 20-year repayment term, the cost is $12.6 billion for each additional year of new 3.4% fixed rate loans ($8.2 billion on a net present value basis). Doubling the number of Federal Work-Study jobs will cost $1.2 billion a year. Extending the American Opportunity Tax Credit will cost several billion dollars a year.
These proposals are not well-targeted at students with the greatest financial need. The 3.4% interest rate on subsidized Stafford loans, for example, mostly helps students after they graduate. Individual borrowers will save about $6 per month per year of subsidized Stafford loans at the higher rate, on average. Cutting the interest rates on student loans does not improve access to a postsecondary education, retention rates or graduation rates.
This is in contrast with the student aid cuts enacted by the Consolidated Appropriations Act of 2012. For example, this legislation reduced the income threshold at which a low-income student receives a full Pell Grant from $32,000 to $23,000. This cuts the Pell Grant for 13.5% of Pell Grant recipients by $1,100 to $1,600. Such a big cut in federal grants makes it much more difficult for more than a million low-income students to pay for college, hurting college enrollment and completion rates. The savings from this cut in Pell Grant funding is less than a quarter of the cost of extending the 3.4% interest rate on subsidized Stafford loans. If Congress has $10 billion a year available to spend on student financial aid, some of that money should be used to reverse the cut to the auto-zero EFC income threshold.
Editor's Note: A follow-up article, Summary of President Obama's Budget Blueprint for Federal Student Aid, provides additional details.
Need money to pay for college?
Every semester, Fastweb helps thousands of students pay for school by matching them to scholarships, grants and awards for which they actually qualify. Sign up today to get started. You'll find scholarships like the Course Hero's $5,000 Scholarship, and easy to enter scholarships like Niche $2,000 No Essay Scholarship.
---