New Proposals for Hybrid Fixed/Variable Interest Rates on Federal Student Loans
Mark Kantrowitz
April 12, 2013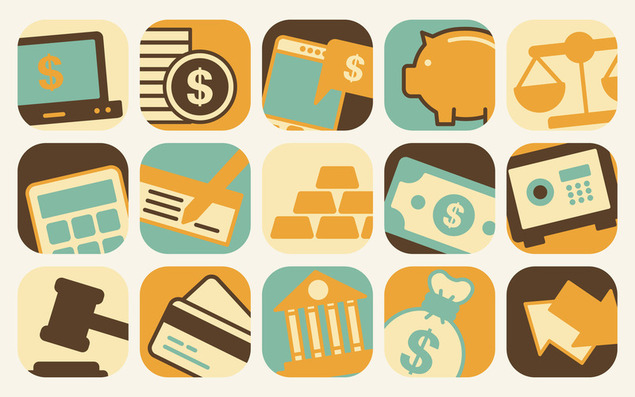 The President's budget for fiscal year 2014, which was released on April 10, 2013, includes a proposal for switching new federal student loans to a hybrid fixed/variable interest rate scheme starting July 1, 2013. A similar proposal was introduced the day before by several Republican Senators as the Comprehensive Student Loan Protection Act (S.682).
Subsidized Stafford Loan Rate May Double
Currently, the subsidized Stafford, unsubsidized Stafford and PLUS loans have fixed interest rates of 3.4%, 6.8% and 7.9%, respectively. The interest rates on new subsidized Stafford loans will double to 6.8% on July 1, 2013 unless Congress acts to block the increase. US PIRG has proposed a one-year extension to the 3.4% interest rate until a more permanent solution can be enacted. (See A Primer on the Doubling of the Subsidized Stafford Loan Interest Rate for an analysis of the financial impact on borrowers of the increase in the interest rate.)
Hybrid Fixed/Variable Interest Rates
Under the hybrid fixed/variable interest rate proposals, federal education loans would continue to have fixed interest rates, but each year's new loans would have a fixed rate based on market rates, pegged to the 10-year Treasury rate plus a margin, without any caps on the interest rates. The 8.25% cap on new Federal Direct Consolidation Loans would also be eliminated.
The Republican proposal would set the interest rates on all new Stafford and PLUS loans to the 10-year Treasury rate plus 3.0%. Assuming the current 10-year Treasury rate of 1.72% (as of April 5, 2013), that would yield a current rate of 4.72%. This interest rate would be lower than the current unsubsidized Stafford and PLUS loan interest rates but higher than the current subsidized Stafford loan interest rate.
The President's proposal would set a different interest rate on each loan. The interest rate on new subsidized Stafford loans would be set to the 10-year Treasury rate plus 0.93% (currently 2.65%). The interest rate on new unsubsidized Stafford loans would be set to the 10-year Treasury rate plus 2.93% (currently 4.65%). The interest rate on new PLUS loans (including both Parent PLUS and Grad PLUS loans) would be set to the 10-year Treasury rate plus 3.93% (currently 5.65%). These interest rates are all lower than the current interest rates.
Note that the proposed interest rates would apply only to new federal education loans. The interest rates on existing federal education loans will not be affected under either proposal.
Low Rates Now May Mean Higher Rates Later
While these proposals will initially reduce the interest rates on federal education loans, that is an artifact of the current unusually low interest rate environment. The interest rates will eventually increase and may ultimately be much more expensive than the current 6.8% and 7.9% fixed rates on Stafford and PLUS loans. There is no cap on these interest rates.
Need Money to Pay for College?
Every semester, Fastweb helps thousands of students pay for school by matching them to scholarships, grants, and internships, for which they actually qualify. You'll find scholarships like the Course Hero's $5,000 Scholarship, and easy to enter scholarships like Niche $2,000 No Essay Scholarship, and internships with companies like Apple, Google, Dreamworks, and even NASA!
Join today to get matched to scholarships or internships for you!
---