Maximizing Aid Eligibility: What You Need to Know
Work with your parents to maximize your aid eligibility for college.
By Kathryn Knight Randolph
June 13, 2011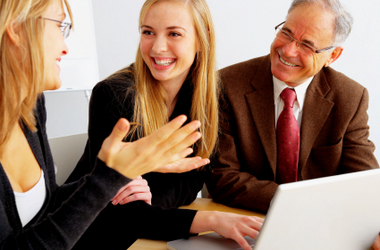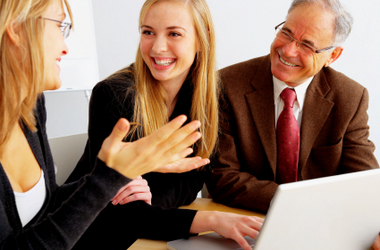 First things first – what does "maximizing aid eligibility" even mean? To maximize your aid eligibility means to make your finances appear as if you require more aid – or put very simply, to appear poorer than you actually are, therefore resulting in more aid from the government and your school.
When maximizing aid eligibility, keep these technicalities in mind. The federal government and financial aid offices are examining the full year prior to enrollment when determining eligibility. For example, if you enroll in September 2011, your family's financial circumstances will be examined from January 1, 2010 to December 31, 2010. This period of examination is referred to as the "base year."
Now, before we get into how, there are some VERY important things to keep in mind. This is not about lying on your FAFSA or other financial aid forms. There's a pretty good chance that a family's FAFSA will be selected for verification, and if you have committed fraud on the FAFSA, there are much, much greater concerns than paying for college at that point. Those who commit fraud on the FAFSA must return all financial aid, pay fines of up to $20,000, and maybe even spend time in prison.
How to Maximize Aid Eligibility
1. File the FAFSA every year. Many families neglect to file the FAFSA after the freshmen year because they didn't qualify for any aid the first time around, but family financial circumstances are constantly changing, and with that, aid eligibility does as well.
2. Don't save money in the student's name. Rather, save under the parent's names. When the federal government is determining the Expected Family Contribution, or EFC, based off of the information from the FAFSA, they look at student income and assets more harshly than parent income and assets. If you have to save in the student's name, only do so with a 529 college savings plan, prepaid tuition plan or Coverdell Education Savings Account.
3. Consumer debt, like credit card and auto loan balances, are not counted in determining aid eligibility and it's oftentimes best to pay off this debt before applying for financial aid. Paying off consumer debt decreases liquid assets (cash in the bank, etc.), which maximizes eligibility for financial aid.
4. Make your big purchases before the base year. If you or your parents are planning on buying something like a car before you enroll in college, it's best to do so before the base year begins. Once again, this helps to reduce the amount of liquid assets.
5. Sell any capital gains from stocks, bonds, or real estate. The best time to get rid of these assets is during the student's sophomore year of high school.
6. Contribute more to the retirement account. It frees up liquid assets. On a related note, it's never a good idea to withdraw from a retirement fund to pay for college. The distribution becomes taxable income and hurts aid eligibility for the following year.
7. Visit the financial aid office. This is especially important if your family has atypical financial circumstances. Financial aid administrators are allowed to make professional judgment calls and may award more financial aid for special circumstances that are difficult to express on the FAFSA. These financial circumstances could be loss of job, disabled parents or a number of other unusual conditions.
8. Parents should attend school at the same time as their children. Depending on the financial aid administrator's professional judgment call, it could maximize aid eligibility for both the parent and student. However, there is a lot of scrutiny that comes with declaring enrollment for both a student and parent. In the past, some parents lied about their enrollment in college, essentially committing fraud on the FAFSA. Now, parents may have to go to greater lengths to prove that they're actually attending classes.
This information was compiled from FinAid.org.
Need Money to Pay for College?
Every semester, Fastweb helps thousands of students pay for school by matching them to scholarships, grants, and internships, for which they actually qualify. You'll find high value scholarships like VIP Voice's $5,000 Scholarship, and easy to enter scholarships like Niche $2,000 No Essay Scholarship, and internships with companies like Apple, Google, Dreamworks, and even NASA!
Join today to get matched to scholarships or internships for you!
---