Introduction to Saving for College
Mark Kantrowitz
August 19, 2009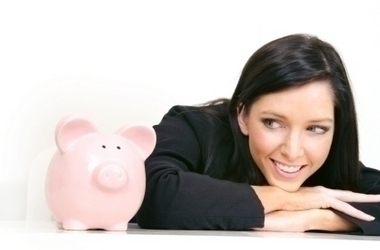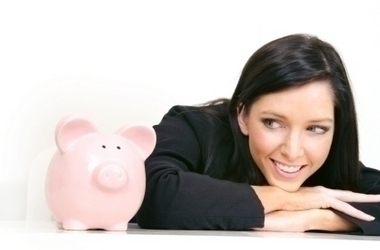 6. Save as Much as You Can.
It is cheaper to save than to borrow. Saving $250 a month at 6.8% interest for 10 years will yield a total of $43,041. Borrowing the same amount at 6.8% interest with a 10-year repayment term would require payments of $495 a month, almost twice as much. When you save, you get the interest, but when you borrow, you pay the interest.
7. Save with a 529 College Savings Plan.
Section 529 College Savings Plans provide a tax-advantaged way of saving for college, similar in concept to a 401(k) or IRA. The earnings in a 529 plan are tax deferred, and distributions are tax free if used to pay for qualified higher eduation expenses. The parent, as the account owner, controls the 529 plan account, not the child. The money in a 529 college savings plan will have a minimal impact on your child's eligibility for need-based financial aid.
Consider your state's 529 plan if your state offers a state income tax deduction for contributions to the state's plan. Also consider the 529 plans in the states that have the lowest fees (less than 1%). These include plans by Vanguard and TIAA-CREF.
Use direct sold plans, not advisor sold plans, as the advisor sold plans add on commissions and fees that can wipe out the tax savings. The advisor may steer you toward plans that maximize his commissions and which aren't in your best interest. You don't need an advisor to tell you how to invest, as you don't need to make many choices.
8. Use an Age-Based Asset Allocation.
An age-based asset allocation fund starts off with an aggressive mix of investments (e.g., mostly stocks) and gradually switches to a more conservative mix of investments (e.g., mostly bonds, CDs and money market accounts) as college approaches. When your child is about to enroll in college, no more than 20% of the college savings should be in stocks. While it may be tempting to invest everything in an all-stock fund because of the higher returns on investment, keep in mind that the stock market will drop significantly at least once a decade. When your child is young, you have a lot of time to recover from losses (and the dollar amount of the losses will be small). But when college is around the corner, you need to protect more of the savings from dramatic losses. Two-thirds of families use an age-based asset allocation.
9. It is Never Too Late to Start Saving for College.
Even if college is just a year or two away, the short-term tax benefits can be worthwhile. Some state 529 college savings plans offer a deduction or tax credit on your state income taxes, which is like getting a discount on college costs. Every dollar you save is a dollar less you'll need to borrow.
10. Maximize Your Savings with a Rebate Program.
There are several college savings rebate programs like Upromise that let you earn rebates from your purchases that are automatically contributed into your college savings plan. Even if you don't change your purchasing habits you can still earn hundreds or even thousands of dollars of rebates that will help your college savings grow.
Additional Resources
The following resources on the FinAid site are helpful:
Need Money to Pay for College?
Every semester, Fastweb helps thousands of students pay for school by matching them to scholarships, grants, and internships, for which they actually qualify. You'll find high value scholarships like VIP Voice's $5,000 Scholarship, and easy to enter scholarships like Niche $2,000 No Essay Scholarship, and internships with companies like Apple, Google, Dreamworks, and even NASA!
Join today to get matched to scholarships or internships for you!
---