How to Handle a Tuition Hike
How would you cope with a hike in tuition?
By Sandra Guy
September 04, 2008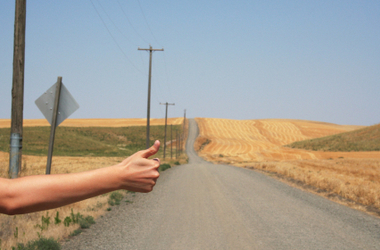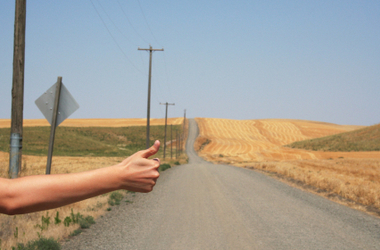 Colleges and universities hit by state and federal funding cuts are shocking students with mid-year tuition hikes. How can students, already squeezed for money, cope with such unexpected sticker shock?
Don't Panic
Don't panic, experts say. Students should discuss the situation with their families first, said Seamus Harreys, dean of student financial services at Northeastern University in Boston. "Many families have no budget and therefore no plan to pay for an unexpected tuition increase," he said. "You want to know your starting point."
Visit Your Financial Aid Office
The next step is to go to the college financial aid office and, if possible, to a counselor who knows about all of the student's available resources, Harreys said. Students should see if adjustments can be made to their financial aid. "This is a change in financial circumstances," said Ann Coles, senior vice president of college access programs forThe Education Resources Institute (TERI), based in Boston. The college financial aid office can determine whether the student is eligible for more grant aid, Coles said.
The federal Pell Grant program may also increase the amount of its grant. Colleges and universities may provide greater institutional aid for low-income students, said Rita Johnson, financial adviser at the Millstone Evans Group of Raymond James and Associates brokerage firm in Boulder, Colorado. Middle-income students may qualify for a higher subsidized student loan, or may be able to take on a greater work-study load, Johnson said.
The choices get less attractive, but they are worth pursuing, the experts agreed. "There is no magic bullet," Johnson said. A star student in a particular department could ask about a fellowship, a class-assistant job or a tuition-discount program, though those funds usually are reserved for graduate students, Johnson said. Coles said students also can inquire about "testing out" of certain courses.
Parents should make sure their child is getting every possible source of financial aid before they consider taking out or increasing their Federal PLUS (Parent Loan for Undergraduate Students) Loans, Johnson said. Parents may first ask their employers if they have a tuition-assistance program, Harreys said.
Transfer, Co-Op or Go Part Time
Less desirable options are for the student to transfer to a less-expensive community college to take core education courses, the experts said. They caution that students must make sure the credits can be transferred to the original college or university, and that the students maintain their status as eligible for financial aid. "The students must make sure they can come back (to the original) college or university to take the rest of the classes to graduate," Harreys said.
Some colleges allow students to participate in paid co-op programs. Co-ops are educational programs that let you combine your studies with paid work experience in a field related to your major. Northeastern University offers students the choice of spreading a four-year degree over five years by interspersing classes with three, six-month terms working in a co-operative program. Students pay no tuition while they do co-op work.
Coles said students also may go to part-time status and take courses that may cost less per credit, but they must make sure no financial aid is jeopardized. "Students need to think about the trade-offs of finishing school sooner with a degree so they qualify for higher-salaried positions," Coles said. Students may be better off taking out a private loan to graduate on time if their degrees ensure they will have a higher earning power after graduation, the experts said.
No matter how tough the institution, Harreys said, don't give up on higher education. "Graduating from college is a rung up the economic ladder and, for most of us, the way we fulfill our dreams."
Need Money to Pay for College?
Every semester, Fastweb helps thousands of students pay for school by matching them to scholarships, grants, and internships, for which they actually qualify. You'll find high value scholarships like VIP Voice's $5,000 Scholarship, and easy to enter scholarships like Niche $2,000 No Essay Scholarship, and internships with companies like Apple, Google, Dreamworks, and even NASA!
Join today to get matched to scholarships or internships for you!
---