FAQs about Financial Aid
FinAid.org
November 04, 2010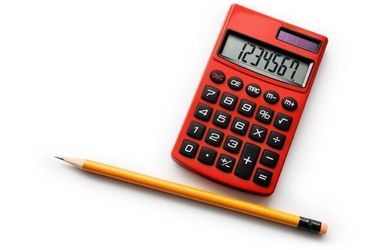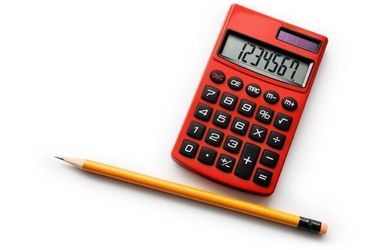 FAFSA Questions
1. Where can I get a copy of the FAFSA?
You can ask your guidance counselor for a copy. You can also get the FAFSA from the financial aid office at a local college, your local public library, or by calling 1-800-4-FED-AID. The online version of the form is available at http://www.fafsa.ed.gov.
2. Are photocopies of the FAFSA acceptable?
No. Only the original FAFSA form produced by the US Department of Education is acceptable. Photocopies, reproductions, facsimiles and electronic versions are all not acceptable. (See DCL GEN-95-21.)
3. How soon after January 1 should the FAFSA form be sent in? Is it better to wait until the income tax forms have been completed?
Send in the form as soon as possible after January 1. Do not wait until your taxes are done. Although it is better to do your taxes early, it is ok to use estimates of your income, so long as they aren't very far off from the actual values. You will have an opportunity to correct any errors later. If you wait too long, you might miss the deadline for state aid. Most states require the FAFSA to be submitted by March 1, and some even as early as early or mid-February.
4. I sent in my FAFSA over four weeks ago but haven't heard anything. What should I do?
If you haven't received a Student Aid Report (SAR), call the Federal Student Aid Information Center at 1-800-4-FED-AID (toll free) or 1-319-337-5665. You must provide them with your Social Security number and date of birth as verification.
You can also write to
Federal Student Aid Programs PO Box 4038 Washington, DC 52243-4038
to find out whether your FAFSA has been processed or to request a duplicate copy of your SAR.
5. I was born on January 1, when I will be 24 years old. Can I check Yes in the answer to the FAFSA question "Were you born before January 1, …" to qualify as an independent student?
The official answer is no. If you check yes, your SAR will be flagged for verification. However, most financial aid administrators would use professional judgment to override the default dependency determination for a student born on January 1 who also demonstrates financial self-sufficiency.
6. What do those acronyms on the Student Aid Report (SAR) mean?
The acronyms on the bottom of the SAR represent intermediate results in the need analysis. To fully understand their meaning, you will need to be familiar with the federal need analysis methodology, such as is used by the EFC Estimator. The meanings of the acronyms are as follows:
EFC Expected Family Contribution TI Total Income ATI Allowances Against Total Income STX State and Other Tax Allowance EA Employment Allowance IPA Income Protection Allowance AI CAI Contribution from Available Income (Independent Student) DNW Discretionary Net Worth APA Education Savings and Asset Protection Allowance PCA Parents' Contribution from Assets AAI Adjusted Available Income TPC Total Parents' Contribution TSC Total Student's Contribution PC Parents' Contribution SIC Dependent Student's Income Contribution SCA Dependent Student's Contribution from Assets
If an asterisk appears next to the EFC figure, the student has been selected for verification. The asterisk is followed by a code that explains the reason why the student was selected for verification. The letter explains the reason for selection, and the number indicates the priority, with code 1 the highest priority and code 25 the lowest priority (although there are higher codes).
For additional details about SARs and ISIRs, please see the Guide to 1997-98 SARs and ISIRs.
7. I qualify for the Simplified Needs Test. Should I fill out Section G anyway?
Yes. Some states and most private colleges require the asset information in Section G to compute their own financial aid awards. Including this information will not affect your eligibility for federal financial aid (it is disregarded by the Federal Need Analysis Methodology if you qualify for the Simplified Needs Test). Even if none of the schools require the information, you should include it anyway, just in case.
Need Money to Pay for College?
Every semester, Fastweb helps thousands of students pay for school by matching them to scholarships, grants, and internships, for which they actually qualify. You'll find high value scholarships like VIP Voice's $5,000 Scholarship, and easy to enter scholarships like Niche $2,000 No Essay Scholarship, and internships with companies like Apple, Google, Dreamworks, and even NASA!
Join today to get matched to scholarships or internships for you!
---