Facing the Prospect of High Student Loan Debt at a Prestigious College
Mark Kantrowitz
July 18, 2011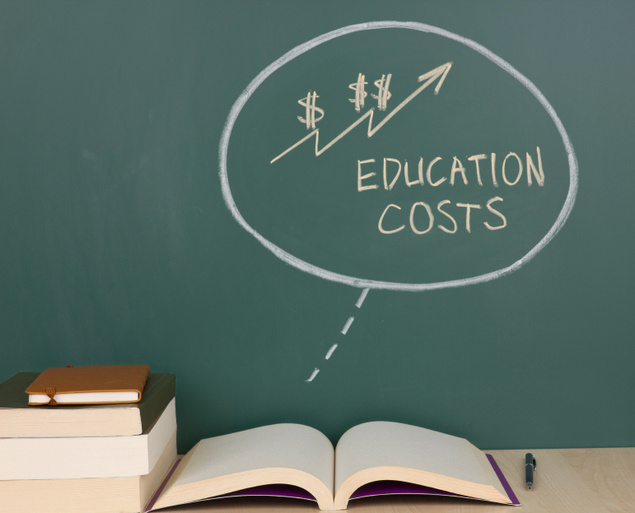 I graduated from high school with honors in June and have been accepted to a prestigious private college, where I will be majoring in computer science and math. The college awarded me $31,000 in grants and scholarships, but I still need to come up with $20,000. I applied for a student loan with each of my parents and was declined, both times, because of my parent's bad credit history. I am still 17 years old and have not held a paying job. (I cared for my special needs sister while both of my parents worked.) My mom is no longer working and stays home with my sister full-time and does on-line schooling. My dad is now working two full time jobs. According to the FAFSA they are "supposed" to be able to pay $7,000 per year towards my education, but I know they do not have it. Am I eligible for the full $20,000 per year or will they take off the $7,000 they think my parents can pay? I have asked an uncle to cosign the loan application for just this year, but he already put 3 kids through college and is financially strapped. I've worked hard to get this far and have enough AP credits from high school for almost a complete college year. — S.D.
You applied for a private student loan with your parents as cosigners and were denied because of your parents' credit history. Your own credit history is too thin for you to qualify for a private student loan on your own.
You should always borrow federal first, because federal education loans are cheaper, more available and have better repayment terms. For example, the federal Stafford loan does not depend on your credit history or your parents' credit history. You can borrow up to $5,500 from the Stafford loan program as a college freshman. If your parents apply for the Parent PLUS loan and are denied, you will be able to borrow an additional $4,000 in unsubsidized Stafford loans, bringing the freshman year total to $9,500.
The $7,000 expected family contribution is not subtracted from the loan limits. The unsubsidized Stafford loan and the Parent PLUS loan are intended to help you pay for the family portion of college costs.
You can appeal for more financial aid by asking the college financial aid administrator for a professional judgment review, sometimes called a special circumstances review. Tell the financial aid administrator about any unusual family financial circumstances, such as anything that sets you apart from the typical family or anything that has changed. Having a special needs child is a good example, as is a parent losing his or her job. Provide the college with a copy of documentation of the special circumstances, such as copies of bills associated with your sister's special needs and a copy of your mother's layoff notice or proof that she is collecting unemployment benefits. Even if your mother quit her job voluntarily, the college financial aid administrator can take the reduction in family income into account. It is entirely up to the college whether the unusual circumstances merit an adjustment, but sometimes an appeal for more financial aid will result in an improved financial aid package.
But a successful appeal may not yield a lot of additional gift aid at this college. After all, the college left you with a self-help level of $20,000 even though your EFC is $7,000, meaning that the college is gapping you with $13,000 in unmet need.
Need Money to Pay for College?
Every semester, Fastweb helps thousands of students pay for school by matching them to scholarships, grants, and internships, for which they actually qualify. You'll find high value scholarships like VIP Voice's $5,000 Scholarship, and easy to enter scholarships like Niche $2,000 No Essay Scholarship, and internships with companies like Apple, Google, Dreamworks, and even NASA!
Join today to get matched to scholarships or internships for you!
---