Congressman Hansen Clarke Proposes Student Loan Relief Legislation
Mark Kantrowitz
March 12, 2012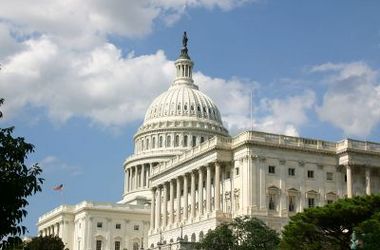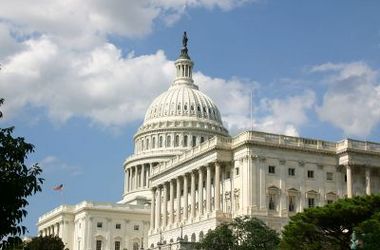 Rep. Hansen Clarke (D-MI-13) introduced the Student Loan Forgiveness Act of 2012 (H.R. 4170) on March 8, 2012. If enacted, this legislation will provide student loan forgiveness for federal education loans, allow private student loans to be refinanced into federal direct consolidation loans and cap all federal student loan interest rates at 3.4%.
This legislation would address some of the calls for student loan forgiveness raised by forgivestudentloandebt.com and the Occupy Wall Street protesters.
It is unclear how the legislation will be funded, given current PayGo rules in the US House of Representatives.
A video of Congressman Clarke introducing the legislation can be seen on YouTube.
10/10 Loan Repayment Plan
The 10/10 Loan Repayment Plan is similar to income-based repayment. The monthly loan payments are capped at 10% of discretionary income, which is the amount by which adjusted gross income exceeds 150% of the poverty line. But the remaining debt would be forgiven after 10 years in repayment, instead of 20 or 25 years. Borrowers would be required to repay their student loans through auto-debit to qualify. Interest would not be capitalized, preventing the charging of interest on interest when a borrower's monthly loan payment is less than the new interest that accrues.
If a borrower files federal income tax returns as married filing separately, the monthly loan payment under the 10/10 Loan Repayment Plan will be based on only the borrower's debt and AGI. For borrowers who file federal income tax returns as married filing jointly, the monthly loan payments will be based on the couple's combined AGI and allocated among each spouse's debt in proportion to income.
10/10 Loan Forgiveness
The proposed 10-year loan forgiveness will be available to all borrowers, not just new borrowers. Existing borrowers will have the full loan balance forgiven. However, the forgiveness of principal and fees for new borrowers will be capped at $45,520 to prevent "moral hazard", where students borrow excessively knowing that the excess debt will be forgiven. (All accrued but unpaid interest will be forgiven.) The forgiveness will also be partially retroactive, with the clock on the 120 payments starting 10 years prior to the date the legislation is enacted. The amount forgiven will be tax-free.
To prevent abuse, the 120 payments will have to be made either under the 10/10 Loan Repayment Plan or under any other repayment plan that involves a payment that is not less than the 10/10 repayment amount for the year in which the payment was made. Monthly payments of zero under the economic hardship deferment (which is limited to three years) would also be counted. However, if a borrower's calculated monthly payment under the 10/10 Loan Repayment Plan is zero and the borrower doesn't qualify for the economic hardship deferment, that payment might not count toward the 120 payment forgiveness requirement.
Need Money to Pay for College?
Every semester, Fastweb helps thousands of students pay for school by matching them to scholarships, grants, and internships, for which they actually qualify. You'll find scholarships like the Sallie Mae's $1,000 Plan for College Sweepstakes, and easy to enter scholarships like Niche $2,000 No Essay Scholarship, and internships with companies like Apple, Google, Dreamworks, and even NASA!
Join today to get matched to scholarships or internships for you!
---