Congress Raises Debt Ceiling, with Shifts and Cuts in Student Aid Funding
Mark Kantrowitz
August 03, 2011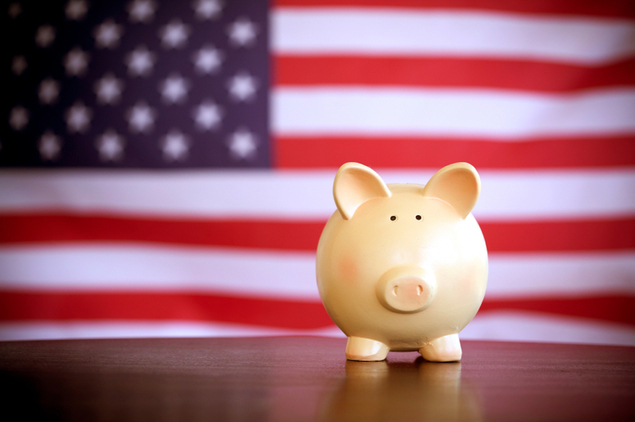 Nevertheless, Treasury rates may temporarily remain low despite the increase in perceived risk because they are still the least risky place to park cash. Also, the Federal Reserve continues to manipulate the market to suppress increases in interest rates.
US Treasuries are treated as a risk-free rate of return, as a baseline rate that influences the LIBOR index and Prime Lending Rate. Most private student loans are pegged to the LIBOR index or Prime Lending Rate. Increases in the LIBOR index and Prime Lending Rate will increase the interest rates on variable-rate private student loans. An increase of 0.25% to 1.0% in the interest rates on private student loans seems likely. (A 1.0% increase in the interest rates on private student loans will increase monthly loan payments by about 5% for a loan with a 10-year term, about 9% for a loan with a 20-year term and about 12% for a loan with a 30-year term.) Federal education loans will not be affected, because interest rates on new federal loans have had fixed rates since July 1, 2006. However, increases in the government's cost of funds will cut the government's profit on the federal education loans, adding pressure on the US Department of Education's budget.
Potential for Future Tax Increases
The debt deal does not include any automatic tax increases. However, the tax cuts enacted under President George W. Bush and temporarily extended under President Barack Obama will expire after the 2012 presidential election if not extended by Congress. (Voter turnout may be higher during the 2012 election, since there will be a clearer contrast between the candidates.) This will present Congress with a tradeoff between a full or partial extension of the tax cuts and the possibility of deeper cuts in spending. If control of Congress remains split, with neither party having a supermajority in the Senate, extending the tax cuts will require compromise between the Democrats and Republicans.
Allowing the Bush tax cuts to expire would lead to substantial revenue increases, which would reduce the budget deficit and prevent the need for deeper cuts in spending. However, the tax cuts include several provisions relating to student financial aid. These include the improvements to the Hope Scholarship tax credit made by the American Opportunity Tax Credit (e.g., increased the credit from $1,800 to $2,500, expanded it from 2 years to 4 years of postsecondary education and made it partially refundable), the suspension of the 60-month limit on the student loan interest deduction, the extension of the tuition and fee deduction and improvements to Coverdell Education Savings Accounts (e.g., increased contribution limits from $500 to $2,000 and allowed the funds to be used for K-12 education in addition to postsecondary education).
Need money to pay for college?
Every semester, Fastweb helps thousands of students pay for school by matching them to scholarships, grants and awards for which they actually qualify. Sign up today to get started. You'll find scholarships like the Course Hero's $5,000 Scholarship, and easy to enter scholarships like Niche $2,000 No Essay Scholarship.
---