Congress Raises Debt Ceiling, with Shifts and Cuts in Student Aid Funding
Mark Kantrowitz
August 03, 2011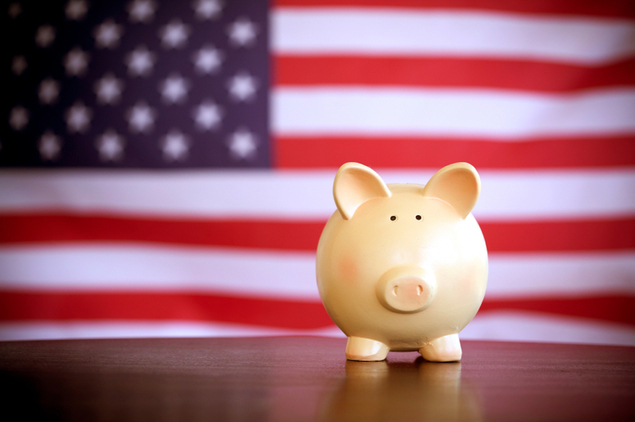 But the debt deal also specifies limits on discretionary spending for FY2012 through FY2021. Satisfying these limits may require Congress to enact budgets that include cuts in federal student aid. The Pell Grant represents about 1% of federal spending, making it a big target for cuts. Preserving the Pell Grant may require eliminating other forms of federal student aid, such as SEOG, LEAP and Federal Work-Study.
The debt deal also includes a set of automatic triggers of proportional across-the-board spending cuts for FY2013 through FY2021, with exemptions for certain categories of spending and for bills designated as emergency spending by Congress. These cuts will be triggered if the Joint Select Committee on Deficit Reduction does not approve a set of recommendations for reducing the deficit by at least $1.2 trillion over ten years by November 23, 2011 or if Congress does not enact the committee's recommendations by December 23, 2011. It seems likely that the triggers will be invoked, given how difficult it was for Congress to reach an agreement on the debt deal.
The triggers could yield as much as a 3% across-the-board cut in spending, which would reduce the maximum Pell Grant by about $167. This wouldn't be the first time an across-the-board spending cut reduced the maximum Pell Grant. In 2008 the maximum Pell Grant was supposed to be $4,800, but an across-the-board spending cut reduced the maximum Pell Grant by $69 to $4,731.
It seems likely that there will be no increases in the Pell Grant or other federal student aid for the next decade. This will contribute to a severe decline in college affordability as college costs continue to increase. Low and moderate income students will be priced out of a college education. Students will shift their enrollments to less expensive colleges or graduate with thousands of dollars of additional debt.
Impact of a Possible Credit Downgrade
The three major credit rating agencies — Fitch, Moody's and Standard & Poor's (S&P) — warned of the possibility of a downgrade in the US credit rating if Congress failed to raise the debt ceiling and adequately reduce the deficit. A credit downgrade could lead to increases in borrowing costs for the federal government and ultimately affect interest rates on most forms of consumer debt, including private student loans.
After passage of the Budget Control Act of 2011, Fitch and Moody's both affirmed the federal government's AAA credit rating, but lowered their outlook to negative. A failure to reduce the debt to GDP ratio could lead to a credit rating downgrade within the next few years. S&P's reaction is still pending, but the credit rating agency warned in late July 2011 that less than $4 trillion in cuts would risk a rating downgrade.
[Update: S&P downgraded US long-term debt from AAA to AA+ on August 5, 2011.]
Even if the federal government's AAA credit rating remains unchanged, the last-minute nature of the debt deal has raised the profile of political risk in a possible future default on US sovereign debt. The markets may price in a higher risk of political brinkmanship even without a credit rating downgrade, raising the cost of funds to the federal government. Investors are now acutely aware of the possibility that the federal government may default on its debt at some future date, something that was previously unthinkable.
Need money to pay for college?
Every semester, Fastweb helps thousands of students pay for school by matching them to scholarships, grants and awards for which they actually qualify. Sign up today to get started. You'll find scholarships like the Course Hero's $5,000 Scholarship, and easy to enter scholarships like Niche $2,000 No Essay Scholarship.
---