Congress Raises Debt Ceiling, with Shifts and Cuts in Student Aid Funding
Mark Kantrowitz
August 03, 2011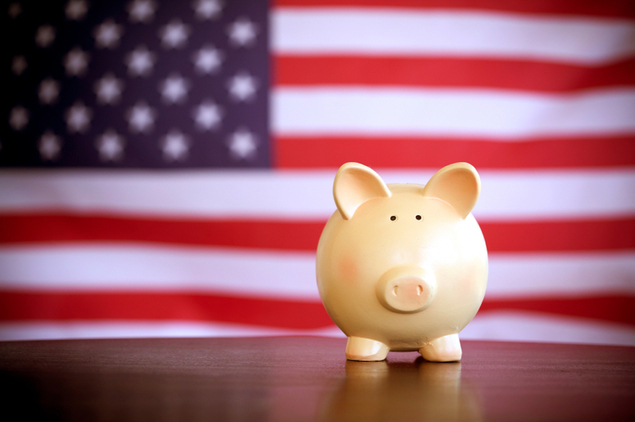 This change affects approximately 1.2 million graduate and professional students a year, slightly more than one-third of all graduate and professional students (35.5%). The impact will be felt disproportionately by professional degree students, with almost three-quarters of law and medical school students receiving subsidized Stafford loans. Of the affected students, about two-thirds are in Master's degree programs, about a tenth in doctoral degree programs and about a fifth in professional degree programs.
Note that undergraduate subsidized Stafford loans owed by a graduate student do not lose their subsidized interest benefit. In particular, the federal government will still pay the interest on an undergraduate subsidized Stafford loan while the student is enrolled in graduate or professional school. The legislation affects only the availability of subsidized Stafford loans to pay for graduate and professional school starting on July 1, 2012, replacing them with the same amount of unsubsidized Stafford loans.
There isn't much that graduate and professional students can do to prepare for the elimination of subsidized Stafford loans. Federal student loans are still less expensive than private student loans in the long term. Federal student loans also have better repayment terms, such as income-based repayment and public service loan forgiveness. One option for saving money is to pay the interest on the loans while you are in school, if you can, to avoid interest capitalization.
Elimination of Prompt Payment Discounts
Previously, borrowers in the Direct Loan program could get two discounts. The first discount rebates half of the 1% loan fee for borrowers who make the first 12 payments on time. The second discount is a 0.25% interest rate reduction for borrowers who have their monthly loan payments withdrawn automatically from their bank accounts. The prompt payment discount will be eliminated for new loans starting on July 1, 2012, while the auto-debit discount will be retained. These changes apply to all borrowers of new federal education loans, including undergraduate Stafford loans, Parent PLUS loans, graduate and professional student Stafford loans, Grad PLUS loans and consolidation loans.
Historically, less than a fifth of Stafford loan borrowers have received prompt payment discounts. Consolidation loan borrowers were much more likely to receive the rebate, with about half receiving the discount.
Pell Grant Program Still at Risk of Cuts
Even though the debt deal devotes $17 billion to reducing a funding shortfall in the Pell Grant program and preserves the $5,550 maximum Pell Grant, the Pell Grant program remains at risk of cuts. The Pell Grant program is still left with a $1.3 billion funding shortfall in FY2012 and will probably suffer from funding shortfalls in subsequent years.
To address the remaining funding shortfall, Congress must either appropriate additional money for the Pell Grant program or make further cuts in student aid spending. The most likely scenario involves changing the eligibility requirements for the Pell Grant program, such as reducing the eligibility from 18 semesters to 12 and requiring at least half-time enrollment. Congress is unlikely to cut the maximum Pell Grant.
Need Money to Pay for College?
Every semester, Fastweb helps thousands of students pay for school by matching them to scholarships, grants, and internships, for which they actually qualify. You'll find scholarships like the Course Hero's $5,000 Scholarship, and easy to enter scholarships like Niche $2,000 No Essay Scholarship, and internships with companies like Apple, Google, Dreamworks, and even NASA!
Join today to get matched to scholarships or internships for you!
---