Congress Raises Debt Ceiling, with Shifts and Cuts in Student Aid Funding
Mark Kantrowitz
August 03, 2011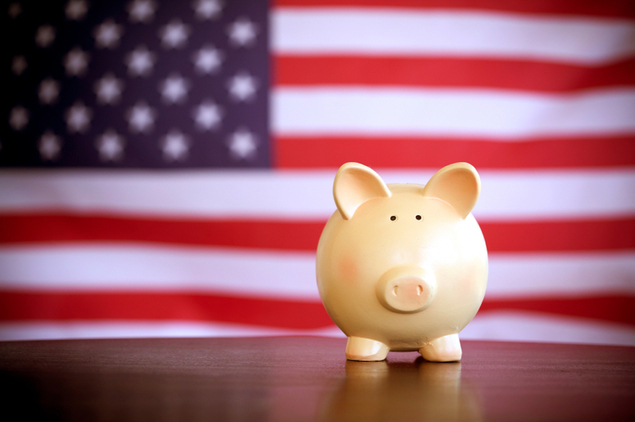 Congress passed the Budget Control Act of 2011 on Tuesday, August 2, 2011, raising the debt ceiling at the last minute. The debt deal cuts some student loan benefits, especially for graduate and professional students, but avoids a more severe cut in government grants for undergraduate students.
The Budget Control Act of 2011 passed the US House of Representatives by a vote of 269 to 161 on August 1, 2011 and the US Senate by a vote of 74 to 26 on August 2, 2011. The legislation was signed into law by President Obama soon after passage.
If Congress hadn't passed the legislation, the federal government would have been forced to cut spending immediately by 40%, eliminating most discretionary spending including all federal student aid programs. Nevertheless, the final legislation includes some cuts to federal student aid starting in the 2012-13 academic year.
The debt deal eliminates subsidized interest on Stafford loans to graduate and professional students, effective for new loans made on or after July 1, 2012. It also eliminates all repayment incentives in the Direct Loan program for new loans made on or after July 1, 2012, except for discounts for borrowers who repay their loans via auto-debit. These changes do not affect existing loans. Of the estimated $21.6 billion in savings over ten years, a total of $17 billion is used to address the funding shortfall in the Pell Grant program. The remaining $4.6 billion is redirected toward deficit reduction.
The debt deal follows a pattern established by student aid legislation since 2005, in which a portion of savings in student aid programs is used for deficit reduction. The Higher Education Reconciliation Act of 2005, the College Cost Reduction and Access Act of 2007 and the Health Care and Education Reconciliation Act of 2010 shifted funding from lender subsidies to increases in spending on student aid, while diverting billions of dollars to deficit reduction. But with the switch to 100% Direct Lending on July 1, 2010, further deficit reduction comes at a cost of cutting spending on student financial aid.
Elimination of Subsidized Interest
Previously, graduate and professional students could borrow up to $20,500 in Stafford loans per year, of which as much as $8,500 could be subsidized. (Subsidized Stafford loans for graduate and professional students were also subject to an aggregate limit of $65,500, including any undergraduate subsidized Stafford loans.) Graduate and professional students will still be able to borrow up to $20,500 in Stafford loans, but the loans will be entirely unsubsidized starting with new loans made on or after July 1, 2012.
Subsidized interest means the government pays the interest while the student is in an in-school or other authorized deferment period. It does not affect the interest rates for graduate and professional students. But if the borrower defers repaying the loans while in school, the accrued but unpaid interest will be capitalized, increasing the loan balance at repayment by about 16%. Since about one-third of student loan debt owed by graduate and professional students is subsidized, this change will increase the average debt at the start of repayment by about 6% overall (typically between $2,000 and $4,000), plus thousands of dollars of additional interest over the life of the loan.
Need Money to Pay for College?
Every semester, Fastweb helps thousands of students pay for school by matching them to scholarships, grants, and internships, for which they actually qualify. You'll find scholarships like the Sallie Mae's $1,000 Plan for College Sweepstakes, and easy to enter scholarships like Niche $2,000 No Essay Scholarship, and internships with companies like Apple, Google, Dreamworks, and even NASA!
Join today to get matched to scholarships or internships for you!
---