Can E-Books Make Textbooks More Affordable?
By Mark Kantrowitz via filife.com
October 01, 2009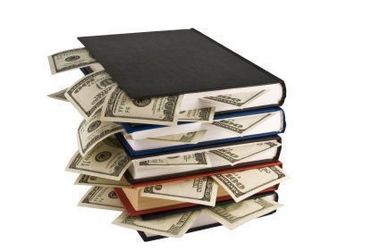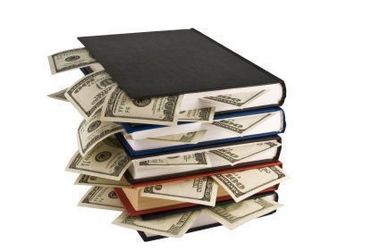 Cost Savings
The cost of printing a book on paper is a small part of the cost of publishing a book, typically less than 10% of the total price. More than half the list price of a book goes to the distributors and booksellers, who often offer slight discounts. Authors get 5% to 10%, with publishers retaining the rest.
So the real savings from electronic textbooks will not come from eliminating paper, but by cutting out the middlemen. (Eliminating paper, however, does provide a net benefit to the environment if you read more than a dozen ebooks a year.) Textbook publishers will be able to cut prices in half by selling direct to consumers. However, this savings will be more apparent than real, since students cannot sell the etextbooks back to the college bookstore at the end of the semester to recoup some of the cost. Some publishers will program the etextbooks to self-destruct after an expiration date, providing the equivalent of textbook rental. (If the etextbook evaporates, what happens to the student's notes?)
Publishers will also save money because etextbooks can be delivered on demand instead of requiring minimum print runs to be economical. This will enable the publication of niche textbooks in smaller quantities.
Ultimately etextbooks will enable publishers to become more profitable by eliminating the used textbook marketplace and by cutting costs. This will encourage more publishers to offer electronic versions of their textbooks. A critical mass of textbooks is essential for widespread adoption of etextbook readers like the Kindle DX. (The Kindle DX is also useful for business documents.) There may be some cost savings for consumers (probably a little better than breakeven), but most of the benefit will be realized by publishers. Competition from ebook readers with open formats, however, may help drive down prices.
Etextbook readers like the Kindle DX will also facilitate self-publication. Professors will be able to publish their own textbooks at lower cost directly to students and still earn a bigger profit. They will also be able to put together seamless custom collections of papers and book chapter excerpts with added commentary.
Section 112 of the Higher Education Opportunity Act of 2008 (P.L. 110-315) mandated a variety of disclosures about textbooks, such as the inclusion of ISBN numbers in course syllabi and the availability of alternate less expensive formats. While this puts pressure on colleges and publishers to reduce costs, it does not otherwise facilitate the adoption of etextbooks.
Need money to pay for college?
Every semester, Fastweb helps thousands of students pay for school by matching them to scholarships, grants and awards for which they actually qualify. Sign up today to get started. You'll find scholarships like the Course Hero's $5,000 Scholarship, and easy to enter scholarships like Niche $2,000 No Essay Scholarship.
---