Can E-Books Make Textbooks More Affordable?
By Mark Kantrowitz via filife.com
October 01, 2009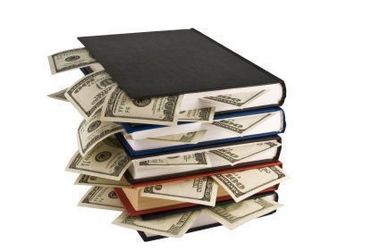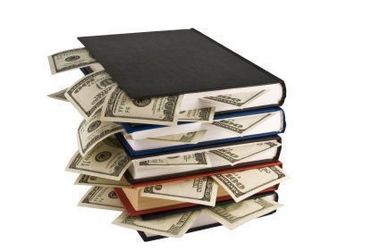 Note-Taking Limitations
Note-taking capabilities are main problem with using the Kindle DX with electronic textbooks. Most people can type at a rate of 20-40 words per minute, even hunt and peck typists. Proficient typists can reach speeds of 60 to 100 words per minute or more. On the Kindle the speed drops to 15 words per minute (20 words per minute using a personal shorthand), with the sluggish screen update quite annoying. Even the thumb keyboard on a Blackberry is faster. Contrast that with the 20 to 40 words per minute speed of handwriting on paper, and you can see why many people will still prefer print textbooks. Most people speak and read at about 150 to 200 words per minute, so even handwriting is slower than the speed of thought. The Kindle DX is just not sufficiently effective for taking notes in class in real time.
When I was in college I found that transcribing my notes nightly was an effective approach to improving my comprehension of the material. It also helped because my handwriting became unreadable after it fermented for a few days. Even with the Kindle DX I would still want to take notes on paper and transcribe them later. Perhaps Amazon could provide tools for reading and annotating etextbooks online?
The annotation software on the Kindle also lacks maturity when it comes to highlighting passages of text, cross-referencing other documents, making notes in the margin or flipping through dog-eared pages of the text. You also can't draw diagrams or arrows pointing to particular passages. There's no facility for sharing notes with other students.
The Kindle has yet to take full advantage of the opportunities for interactivity. For example, an etextbook could include interactive end-of-chapter exercises and tests and dynamically provide supplemental content as needed to enhance student understanding.
Lack of Static Page Numbers
The lack of static page numbers on the Kindle makes it more difficult to cite sources or coordinate reading assignments. The Kindle needs to have a means for displaying and jumping to a static page number in addition to the location numbers. The length of location numbers makes them a little less convenient to enter. While the concept of a page changes depending on the font size and formatting, one could still report a static page number for a given "page" of text by identifying the static page number associated with the first word on the page. Page numbers do not need to have a one-to-one mapping to be useful.
Need money to pay for college?
Every semester, Fastweb helps thousands of students pay for school by matching them to scholarships, grants and awards for which they actually qualify. Sign up today to get started. You'll find scholarships like the Course Hero's $5,000 Scholarship, and easy to enter scholarships like Niche $2,000 No Essay Scholarship.
---