Can E-Books Make Textbooks More Affordable?
By Mark Kantrowitz via filife.com
October 01, 2009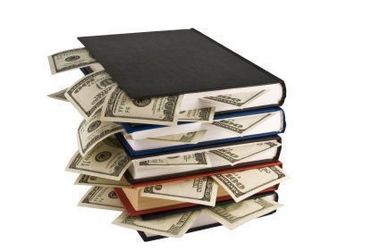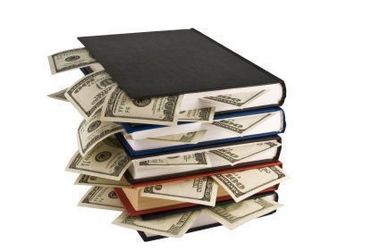 Ebook readers work well for pleasure reading, but need some improvements in usability before they will be able to replace textbooks on a widespread basis. The potential cost-savings are more limited than most people expect.
I am an early adopter of technology and gadgetry. I purchased two Sony PRS-500 Readers when they first became available: one for my wife and one for me. We replaced them with the Kindle 2 earlier this year. I also own a Kindle DX and the Kindle application for the iPod Touch.
(I have not, however, tried ebook readers from other competitors to the Kindle such as Irex and Plastic Logic, or the Sony Reader Touch Edition or Sony Reader Daily Edition. I expect that the touchscreen adds a more natural page-turning experience, like the iPod Touch application, but also has the same problems with fingerprints.)
These devices are great for pleasure reading. It is possible to achieve total immersion in the text, even on the small screen of the iPod Touch. They are lightweight and have a large capacity so you can carry hundreds of books with you. I often read books on the Kindle on airplanes (except during takeoff and landing when the flight attendants insist on turning off anything with an on/off switch).
Amazon has also made it very easy to buy books. The wireless download and the streamlined bookstore help feed our addiction to reading. We're buying and reading twice as many books with the Kindle compared to the Sony Reader or previous print purchases. Amazon brings the bookstore to you, making it more convenient to buy books.
Kindle DX as an Etextbook Reader
But there are still a few problems with using an ebook reader as a textbook replacement, which may interfere with widespread adoption. The Kindle DX comes closest to solving these problems so far.
The Kindle DX has a high resolution full-size screen display with native PDF support, which is important for textbooks and a much-needed improvement. The higher resolution is very easy on the eyes, as readable as print publication. I don't find the page-turning flicker to be much of an annoyance, one quickly gets used to it. But the Kindle doesn't support as many alternate ebook formats as the Sony Reader and the larger format still has a sluggish screen refresh. Converting and transferring documents to the Kindle is a little inconvenient. It would be better if there were a "print to Kindle" option or if the email transfer were free.
Color would also be beneficial since some textbooks use it to good effect in diagrams and charts. But I don't think the lack of support for color will make or break the adoption of etextbooks.
Need Money to Pay for College?
Every semester, Fastweb helps thousands of students pay for school by matching them to scholarships, grants, and internships, for which they actually qualify. You'll find scholarships like the Course Hero's $5,000 Scholarship, and easy to enter scholarships like Niche $2,000 No Essay Scholarship, and internships with companies like Apple, Google, Dreamworks, and even NASA!
Join today to get matched to scholarships or internships for you!
---