Borrowers with a Recent Bankruptcy are Ineligible for the Federal PLUS Loan
Mark Kantrowitz
February 16, 2012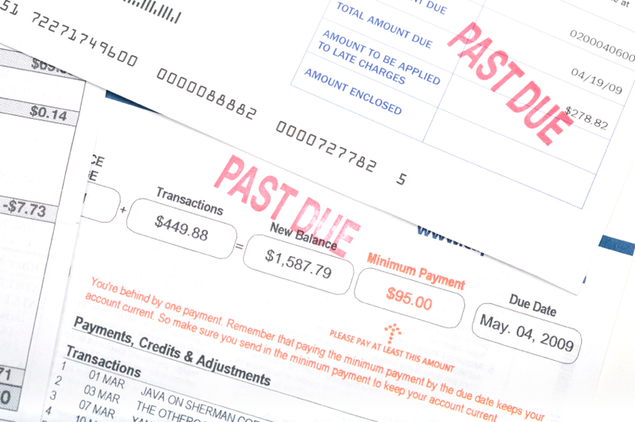 The gist of the argument in the Dear Colleague Letter is that the Federal PLUS loan denial is not based solely on the bankruptcy discharge. The existence of a bankruptcy discharge does not trump other reasons for denying a Federal PLUS loan.
It was never the intent of Congress to modify the definition of an adverse credit history to allow borrowers with a recent bankruptcy to borrow from the Federal PLUS loan program. Prior to enactment of this provision the US Department of Education required borrowers who had previously discharged federal student loans in bankruptcy to reaffirm those loans before they could get new student loans. The legislative language in the Bankruptcy Reform Act of 1994 was a reaction to that practice and sought to ban it, while at the same time making it much more difficult to discharge student loans in bankruptcy.
Note also that the language in this section of the US Bankruptcy Code is not prefaced with the phrase "notwithstanding any other provision of law". Congress would have included such a phrase if the intent was to override the provisions regarding an adverse credit history in section 428B of the Higher Education Act of 1965. Moreover, Congress has amended the relevant language in section 428B of the Higher Education Act of 1965 several times since passage of the Bankruptcy Reform Act of 1994. For example, the Higher Education Reconciliation Act of 2005 (P.L. 109-171) amended the relevant language in section 428B of the Higher Education Act of 1965 on February 8, 2006 in order to create the Grad PLUS loan program. The Ensuring Continued Access to Student Loans Act of 2008 (P.L. 110-227) added the temporary examples of extenuating circumstances mentioned above on May 7, 2008. This statutory language was updated by the Higher Education Opportunity Act of 2008 (P.L. 110-315) on August 14, 2008. This demonstrates that Congress had contemplated the regulatory language, since the discussion of extenuating circumstances otherwise appears only in the regulations.
The bankruptcy restrictions also do not preclude a Federal PLUS loan denial due to a default determination. For example, if a student or parent is in default on a federal education loan that wasn't discharged in bankruptcy, they will remain ineligible for further federal student aid until they rehabilitate the loans. (It is very difficult to discharge education loans in bankruptcy. This requires filing an undue hardship petition in an adversarial proceeding, a very harsh standard. Very few borrowers are successful in getting a full or partial discharge of their education loans.)
Some state student loan programs may be in violation of the restrictions in section 11 USC 525(c) of the US Bankruptcy Code. Many include requirements that borrowers have no previous bankruptcies, without any provisions for appeal based on extenuating circumstances. To challenge these credit underwriting criteria, however, a borrower would have to demonstrate that a prior bankruptcy was the sole basis for denial of the state loan. Borrowers who seek bankruptcy discharge of their debts are likely to satisfy other criteria for an adverse credit history, such as having a 90-day delinquency or being in default on one or more debts.
Need Money to Pay for College?
Every semester, Fastweb helps thousands of students pay for school by matching them to scholarships, grants, and internships, for which they actually qualify. You'll find scholarships like the Sallie Mae's $1,000 Plan for College Sweepstakes, and easy to enter scholarships like Niche $2,000 No Essay Scholarship, and internships with companies like Apple, Google, Dreamworks, and even NASA!
Join today to get matched to scholarships or internships for you!
---