Bi-Partisanship in the Name of Debt
If most young people are united in believing there is an issue, what are they doing to resolve it?
Elizabeth Hoyt
December 10, 2013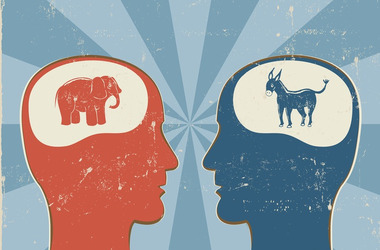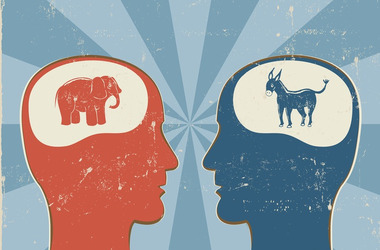 Let's start out with a riddle:
What's something the majority students have, but don't want?
Here's a hint: the answer is as simple and, unfortunately, as American, as apple pie.
The answer? Debt.
Regardless of race, gender, ethnicity, sexual identity, political party (the list goes on and on), the majority of college graduates now have student debt – 58 percent, according to a study by Harvard University's Institute of Politics.
The Harvard study was conducted as a national survey of 2,089 millennials, ages 18 to 24 years old to discover millennial viewpoints.
The average amount of student debt is now $29,400, which can be a seemingly impossible burden to carry into the future.
Though the situation may seem dismal, disparity often results in unity. This situation seems to be one of those cases, where a silver lining has emerged.
Harvard's study also found in its study amongst millennials that 57 percent agree student debt is a "major problem" for young people within the United States.
Furthermore, all political parties – Democrats (62 percent), Republicans (57 percent) and Independents (55 percent) – are also in agreement that student debt is a "major problem."
On the flip side, a mere 22 percent of millennials polled viewed student debt as a "minor problem," along with a meager four percent who viewed student debt as "not a problem."
In fact, the study used the phrase, "student debt issues transcend political party affiliation," to summarize their findings.
Transcend. Wow – that's rare. We're talking needle in a haystack rare. If you know even the slightest tidbit of information regarding politics, you know that the majority of the people across all parties agreeing about an issue is just about unheard of.
Which prompts the question – if most young people are united in believing there is an issue, what are they doing to resolve it?
Additionally, most students are also on the same page regarding who they blame for causing the problem in the first place: the higher education institutions.
Harvard found that 42 percent of the millennials blamed the colleges and universities for causing the student debt issues, 30 percent attributed blame to the federal government and eight percent blame their state government.
Another 11 percent blamed the cause of the problem on the students who borrowed with the mindset that, if a student doesn't borrow, then debt cannot be an issue.
Although that logic is technically true, one cannot help but wonder, if students didn't borrow, wouldn't the current issue of discussion currently be the lack of educated millennials?
Do you agree with the majority parties in this study?
Need Money to Pay for College?
Every semester, Fastweb helps thousands of students pay for school by matching them to scholarships, grants, and internships, for which they actually qualify. You'll find scholarships like the Course Hero's $5,000 Scholarship, and easy to enter scholarships like Niche $2,000 No Essay Scholarship, and internships with companies like Apple, Google, Dreamworks, and even NASA!
Join today to get matched to scholarships or internships for you!
---