Avoiding the Average...
Stop being a statistic and start getting smart about student debt.
Elizabeth Hoyt
December 06, 2013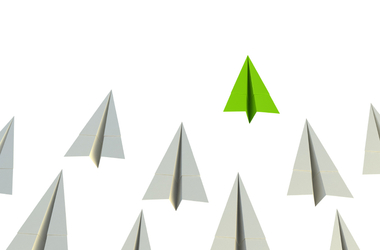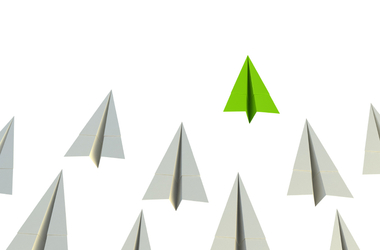 …When It Comes to Your Student Debt

So, what's the deal with debt these days? Well, a lot actually. And, unfortunately, it's not good news.
According to a recent report released by the Institute for College Access & Success' Project on Student Debt, which also appeared on CNNMoney, the average debt for a student in the class of 2012 was $29,400.
Yep, you read that correctly. Just in case you're concerned your eyes are failing from all that reading you're doing on your computer screen, we'll make it easier to read.
Average Student Loan Debt: $29,400
That's definitely up – actually, by more than a whopping 10 percent from the previous year!
Additionally, seven in ten college seniors – that's 71 percent – who graduated last year had student loan debt. Anyone can see those odds aren't in a student's favor. It often seems like the odds aren't in a student's best interest, either.
The funny thing is, you don't have to be one of those students.
In fact, the report also stated that out of the students surveyed, at least one-fifth of the student's debt was in private loans. Why is this important to note? Because private loans are generally more expensive, offer less protection to borrowers and far less repayment options, in addition to hefty interest rates.
Here's the good news: there's something you can do to prevent becoming one of those students. No, really!
Even better news? You've already taken the first step by becoming a Fastwebber.
Your new goal: aim to pay for school entirely with scholarships. Don't roll your eyes, don't assume it's a pipe dream or a fantasy – many students have already done it and you can, too.
We know what you're thinking. Gosh, Fastweb. That sounds like a LOT of work. You know what? You're absolutely right! It does a lot of time and effort but that time and effort is minimal compared to the $29,400 you'd have in your bank account instead of owing (if not more), don't you agree?
Plus, you'd still have an invaluable education. That's what you call a win-win.
Ok, fine. We admit you may lose focus. At Fastweb, we want you to aim to pay for school entirely with scholarships, however, realize that it is a difficult goal.
After all, you are human and you may not be as "into" the scholarship hunt as we are (we won't hold it against you – as long as you promise us you'll apply for some).
As a result, you may have to borrow some money to help pay for school. That being said, it's really not difficult to make smarter student loan decisions and apply for scholarships, too.
Most importantly, don't let the statistics get you down. Why not let the statistics raise you up instead?
Remember the mention of odds not being in a student's favor or best interest earlier in this article? Well, here's the point where things are about to change because students now have an advocate for their interests. Not to toot our own horn (okay, maybe just a little – only because we love what we do), but that advocate is named Fastweb. How are we looking out for students' best interests?
Well, how about the fact that Fastweb has more than $3 billion in scholarships for the taking?
Yep, you read that correctly. Just in case you're concerned your eyes are failing from all that reading you're doing on your computer screen, we'll make that fun fact easier to read, too.
Fastweb has more than $3 billion
available in scholarships!
So, Fastwebbers, if you learn one thing today it's this: numbers are everywhere, but help is too.
Remember, we're always here to help you. You just need to let us.
Need Money to Pay for College?
Every semester, Fastweb helps thousands of students pay for school by matching them to scholarships, grants, and internships, for which they actually qualify. You'll find high value scholarships like VIP Voice's $5,000 Scholarship, and easy to enter scholarships like Niche $2,000 No Essay Scholarship, and internships with companies like Apple, Google, Dreamworks, and even NASA!
Join today to get matched to scholarships or internships for you!
---