Albany City Council Passes Loan Forgiveness Resolution
Mark Kantrowitz
August 18, 2009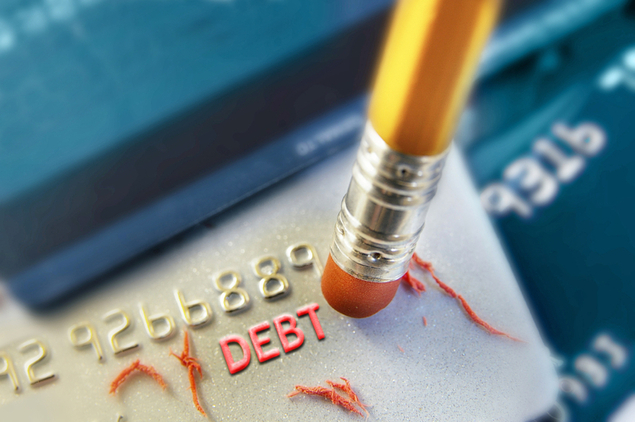 The Albany Common Council passed a non-binding resolution urging Congress to "consider forgiving student loans" on Monday, August 17, 2009 by a vote of 12 to 0. The city council's resolution was inspired by similar calls for forgiveness by several Facebook groups.
Resolution #43.42.09R was proposed by Jim Sano, chair of the city council's Finance Committee. It urges Congress to forgive federal and private student loans in exchange for service in public sector jobs, with the amount of forgiveness proportional to the number of years of service. This is a proposal up-front public service loan forgiveness, where a portion of the debt would be forgiven after each year of service. The existing public service loan forgiveness program is a back-end loan forgiveness program where all remaining debt is forgiven after ten years of full-time employment in a public service job.
While the resolution has no legal effect, the council hopes to send a statement to the U.S. Congress in support of forgiving student loans.
The text of the resolution is as follows:
RESOLUTION OF THE COMMON COUNCIL CALLING UPON CONGRESS TO OFFER PROGRAMS TO REDUCE STUDENT LOAN DEBT AS AN ECONOMIC STIMULUS TOOL

WHEREAS, the cost of higher education has risen faster than the average starting salaries, leaving many new college graduates with student debt which exceeds their ability to pay; and

WHEREAS, student loan repayment can be difficult for young people starting off their careers and has become even more challenging now with the economic downturn, as recent graduates lose their jobs or struggle to land gainful employment. Graduates confront unaffordable monthly payments, loans that are nearly impossible to discharge, and restrictive loan repayment plans; and

WHEREAS, there were nearly $131 billion in outstanding private loans in 2008. In addition, there is $544 billion in outstanding federal loans for fiscal year 2009, up from $502 billion in 2008, according to the Education Department. The average debts of students graduating with loans rose from $18,796 in 2006 to $20,098 in 2007, according to the Project on Student Debt; and

WHEREAS, forgiving private and federal student loans should be greatly expanded in exchange for service in all public sector jobs, so as to better utilize these degrees and experience especially in our most disadvantaged sectors. The time frame for public service should be proportional to the amount of debt asking to be forgiven; and

WHEREAS, forgiving student loan debt would have a stimulating effect on the economy. Responsible people who did nothing other than pursue a higher education would have hundreds, if not thousands of extra dollars per month to spend, fueling the economy. As a result, tax revenues would go up, the credit markets will unfreeze and jobs will be created; and

WHEREAS, in order to stop this cycle of destructive student debt we also urge Congress to examine the following: repealing the exception to bankruptcy discharge of private, governmentally-guaranteed and government education loans; increasing Pell Grant funding; aligning the definition of total and permanent disability discharge with the Social Security definition of a disability; requiring mandatory financial literacy training for all college students; and mandating improvements in loan counseling; and

NOW, THEREFORE, BE IT RESOLVED, that the Common Council of the City of Albany urges the federal government to consider forgiving student loans as part of a stimulus package for young people and to move forward on reforming the student loan process.

NOW, THEREFORE, BE IT FURTHER RESOLVED, that a copy of this resolution, suitably endorsed, be transmitted to United States Senators Kristen Gillibrand and Charles Schumer and United States Representative Paul Tonko.
Need Money to Pay for College?
Every semester, Fastweb helps thousands of students pay for school by matching them to scholarships, grants, and internships, for which they actually qualify. You'll find scholarships like the Course Hero's $5,000 Scholarship, and easy to enter scholarships like Niche $2,000 No Essay Scholarship, and internships with companies like Apple, Google, Dreamworks, and even NASA!
Join today to get matched to scholarships or internships for you!
---