Aboriginal Art and College Cost Bubbles
Mark Kantrowitz
December 15, 2011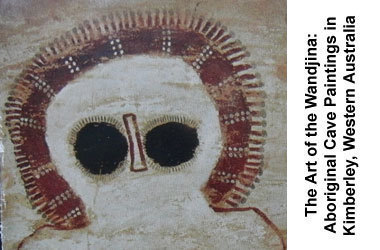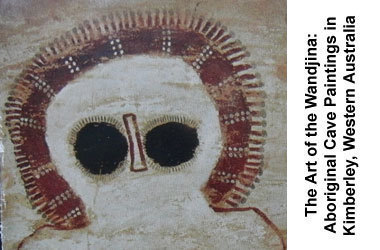 A College Cost Bubble?
When colleges base tuition rates on a competitive analysis, it enables the potential formation of a college cost bubble. For example, Florida state law allows public colleges to increase tuition by up to 15% a year until tuition hits the national average. Quoting from Chapter 1009.24 of Title XLVIII of the Florida Statutes, "… the aggregate sum of tuition and the tuition differential may not be increased by more than 15 percent of the total charged for the aggregate sum of these fees in the preceding fiscal year. … The aggregate sum of undergraduate tuition and fees per credit hour, including the tuition differential, may not exceed the national average of undergraduate tuition and fees at 4-year degree-granting public postsecondary educational institutions." Effectively this sets Florida's public college tuition rates based on a moving target, since other public colleges may justify their tuition increases based on a comparison with tuition inflation in California, Florida, Pennsylvania, Arizona and Illinois. According to a 2010-11 survey by SHEEO, public college tuition rates in more than half of the states are influenced by the tuition charged by peer institutions. Florida public colleges have increased tuition by 15% a year for three consecutive years so far (2009-10, 2010-11 and 2011-12). College tuition in Florida this fall is 52% higher than it was three years ago.
A college cost bubble does not yet exist, except perhaps when students enroll in the highest cost colleges and major in the lowest-paying fields of study. These students often borrow excessively to pay for their education, more than they can afford to repay. For them, the cost of the education exceeds its financial value. Education debt is good debt, in that it helps you get a better job, but too much of a good thing can hurt you.
If total education debt exceeds a student's expected annual starting salary, the student's income may be insufficient to repay the loans. A student who borrows less than their starting salary should be able to repay their student loans in about 10 years. When students borrow more than this, they will struggle to repay the debt and may have no choice but to use an alternate repayment plan, such as extended repayment or income-based repayment. These repayment plans reduce the monthly payment by increasing the term of the loan, which may ultimately increase the total interest paid over the life of the loan.
About a third of current Bachelor's degree recipients have enough debt that they may still be repaying their own student loans when their children enroll in college. This means they will be less likely to save for their children's college education, forcing their children to borrow more. They will also be less willing to borrow Parent PLUS loans for their children's college education because they will still be up to their eyebrows in debt.
While there may not currently be a college cost bubble, at least not yet, there is certainly a long-term trend toward decreased college affordability. Federal and state government grants have been flat or decreasing on a constant dollar per-capita basis. The failure of grants to keep pace with increases in college costs forces some students to graduate with thousands of dollars of additional debt and others to either drop out or shift enrollment to lower-cost colleges. Average undergraduate debt at graduation has grown by 50% over the last decade. On average, education debt for Bachelor's degree recipients has increased from almost a third (30%) of average income in 1992-93 to almost half (48%) in 2007-08. Low and moderate income students are increasingly being priced out of a college education. If this trend continues, it will eventually lead to the formation of a college cost bubble, probably within the next two decades.
Need Money to Pay for College?
Every semester, Fastweb helps thousands of students pay for school by matching them to scholarships, grants, and internships, for which they actually qualify. You'll find scholarships like the Course Hero's $5,000 Scholarship, and easy to enter scholarships like Niche $2,000 No Essay Scholarship, and internships with companies like Apple, Google, Dreamworks, and even NASA!
Join today to get matched to scholarships or internships for you!
---