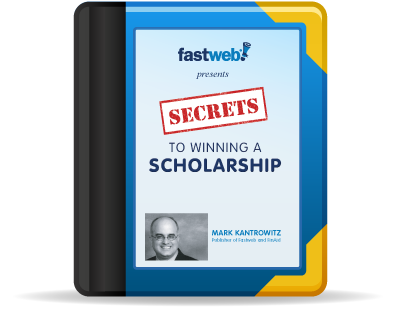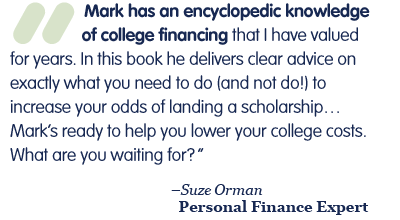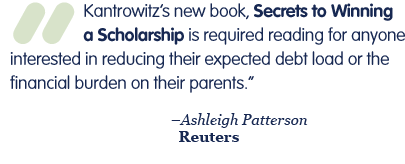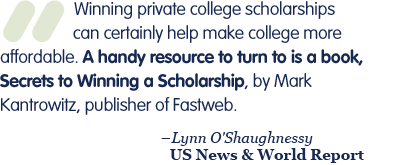 Secrets to Winning a Scholarship provides practical, clear and concise advice about how to find and win scholarships and fellowships. The scholarship secrets book also includes several top ten lists, such as the top ten most unusual scholarships, the top ten most prestigious scholarships, the top ten most generous scholarships and the top ten scholarships that don't require an 'A'. Let Secrets to Winning a Scholarship help you go for the gold with unique information and advice about winning scholarships from one of the nation's leading experts.

Mark Kantrowitz is a nationally recognized expert on student financial aid and scholarships. Quoted daily in national newspapers, Mark has been called to testify before Congress about financial aid, scholarships and student loans on several occasions.

Fastweb is the oldest and most popular free scholarship matching service, with more than 1.5 million scholarships totaling over $3.4 billion. Students create a personalized background profile and receive a list of scholarships matching their skills and interests. As the most frequently updated source of scholarship information, Fastweb automatically notifies students when new scholarships that match their profiles are added to the database.