The ACT: Why You Should Consider This SAT Alternative
By Bridget Kulla
April 23, 2007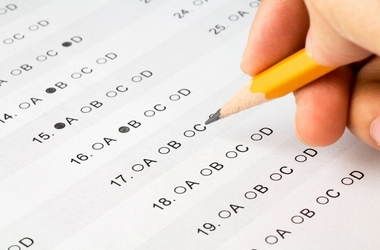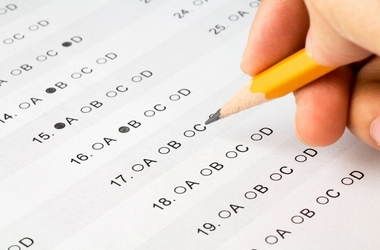 For years the ACT has existed in the shadow of the more popular SAT. This may now be changing. Find out why you should pay attention to the ACT.
The ACT Can Get You In
The ACT emerged in 1959 as an alternative to the SAT, which has been in existence since 1926. The ACT has never gained the level of popularity the SATs enjoy as an admissions consideration for colleges, although it is administered in all 50 states and is universally accepted for college admission.
Historically, the ACT has been popular with students in the Midwest, while the SAT has been the favored exam on the East and West coasts. But in 2006 the number of students taking the ACT on the East Coast increased by nine percent, with some states, like New Jersey, seeing increases of up to 33 percent.
Problems with the SAT and the Growing Popularity of the ACT
The SATs have run into some problems lately and may be losing favor among students and counselors. In 2005 the SAT was overhauled. This redesign was meant to address critics who accused the exam of not being an accurate reflection of student knowledge and preparedness for college.
The new SAT has faced its own set of problems. Students and academic counselors complain about its length—the three hour and 45 minute test stretches to five hours with breaks and instructions. Since the exam redesign, average SAT scores had their sharpest drop in 31 years, which some blame on exhaustion caused by the test's length. Scoring mistakes on the October 2005 SAT further damaged the exam's reputation. The College Board reported that 4,411 students had scores sent to colleges that were lower than their actual scores.
As the SAT faces recent problems, the ACT is growing in popularity. A record 1.2 million 2006 graduating high school seniors took the ACT, which accounts for 40 percent of graduating seniors. While this is still less than the 1.5 million students who took the SAT that year, the gap is shrinking.
Why are more students finding the ACT attractive?
The ACT and SAT measure different skill sets. The ACT tests students on how much they have learned in their high school coursework, which some students may be more comfortable with. The SAT, on the other hand, focuses on reasoning ability.
Bev Taylor, an independent college counselor, educational consultant and founder of The Ivy Coach, says that a student who is not a great test taker but who knows how to study can still do well on the ACT. "It's less of a standardized test and more of an achievement test. It's more like a classroom exam," Taylor says.
"The ACT seems to be more suited to my skills," says Ryan Gochee, a high school senior from Murrieta, California.
Students are required to send all their SAT scores to colleges, but the ACT allows students to send only their best scores. This is especially appealing when SAT scores are dipping, yet ACT scores have been increasing since 2002. Average ACT scores in 2006 were the highest since 1991. "Students don't have to be so stressed with taking it because there's no report. If you don't do well, you don't submit it," Taylor says.
Taking the ACT could also save you the time and cost of taking the SAT Subject Tests. Policies vary from school to school, but some schools, like and , do not require SAT Subject Test scores for students who take the ACT.
So Which Test Should You Take?
The ACT has its advantages, but don't disregard the SAT just yet. The SAT is still the dominant test submitted by students for college admissions. You're best bet is to take both tests. "I tell my students, yes you need to study for the SATs and you need to take them. Does that mean they shouldn't take another test? Of course not. I have my students taking ACTs as well," Taylor says.
"I will be submitting both scores to colleges to show off my scores," Gochee says.
With college admissions becoming increasingly competitive, more students may be submitting both test scores. "We've seen a slight increase in the combined [ACT and SAT scores], but not an increase in the ACT," says Perry Robinson, vice president and director of admissions at . "We will look at the best score, whether it's ACT or SAT," Robinson says.
Need Money to Pay for College?
Every semester, Fastweb helps thousands of students pay for school by matching them to scholarships, grants, and internships, for which they actually qualify. You'll find high value scholarships like VIP Voice's $5,000 Scholarship, and easy to enter scholarships like Niche $2,000 No Essay Scholarship, and internships with companies like Apple, Google, Dreamworks, and even NASA!
Join today to get matched to scholarships or internships for you!
---