10 High Paying Jobs for Community College Graduates
Get a high paying job in half the time of a four-year degree.
By Kathryn Knight Randolph
October 09, 2014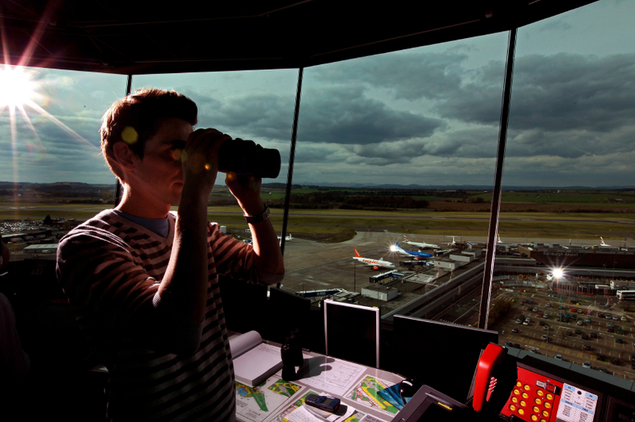 When time is of the essence, and money makes the world go around, some students don't have the luxury of attending school for four years, paying room and board as well as fees, and paying off thousands of dollars in student loan debt for decades to come. In fact…who does have that "luxury?"
In all seriousness, though, when your desire to work outweighs your wish to study for four years, community colleges aren't just your best bet; they're a wise choice. For just a few thousand dollars over the course of two years, you can ride the fast track to a degree and a high-paying job. That is – if you choose the right majors.
For instance, TIME Money, reports that students who major in liberal arts and graduate with an associate's degree make on average $28,000 a year, and even a liberal arts major knows that's a bad deal. But the top five majors that earn a certificate or associate's degree make well over that amount just after graduation, according to TIME Money. Take a look:
• Precision Metal Working – Average Starting Salary: $33,100 – Average Earnings in 5 Years: $41,900
• Heavy Equipment Maintenance – Average Starting Salary: $34,800 – Average Earnings in 5 Years: $42,600
• Industrial Production – Average Starting Salary: $41,400 – Average Earnings in 5 Years: $46,200
• Nursing – Average Starting Salary: $47,300 – Average Earnings in 5 Years: $54,300
• Electrical Engineering – Average Starting Salary: $42,000 – Average Earnings in 5 Years: $61,500
AOL Jobs also published some high-paying associate degree jobs with salary figures that are quite high:
• Nuclear Technician – Median annual salary: $68,037
• Nuclear Medicine Technologist – Median annual salary: $69,638
• Dental Hygienist – Median annual salary: $70,408
• Radiation Therapist – Median annual salary: $76,627
• Air Traffic Controller – Median annual salary: $113,547

According to Casey Research, the median lifetime earnings for an Associate Degree holder equals $1.7 million in 2009 dollars. CollegeBoard reports that the average tuition and fees for the 2013 – 14 school year for two – year colleges is $3,264. And you don't have to be majoring in electrical engineering to do that math. Students that attend community colleges graduate and are in the workplace faster, earn close to the salary of bachelor degree holders over their lifetime and have less student debt comparatively.
So when it comes to community college majors, choose wisely. Also, don't just assume that going to a community college won't provide the same opportunities as a four-year college or university. If the major or career path you want is offered at a two-year school (and it pays after graduation), it may be the most fiscally-smart, time-efficient option. In the end, you will attend class for half the time, pay less than half the cost of a public in-state college and earn more over your lifetime than an individual with just a high school diploma.
Need Money to Pay for College?
Every semester, Fastweb helps thousands of students pay for school by matching them to scholarships, grants, and internships, for which they actually qualify. You'll find high value scholarships like VIP Voice's $5,000 Scholarship, and easy to enter scholarships like Niche $2,000 No Essay Scholarship, and internships with companies like Apple, Google, Dreamworks, and even NASA!
Join today to get matched to scholarships or internships for you!
---