Seven Tips for Getting Your Money's Worth Out of College
An insider lets you in on these seven tips for hetting your money's worth out of college.
By Dr. Lynn F. Jacobs and Jeremy S Hyman
March 11, 2009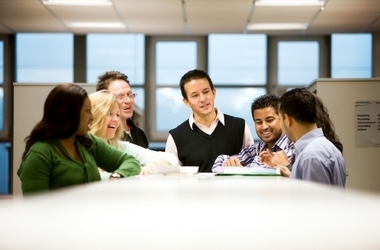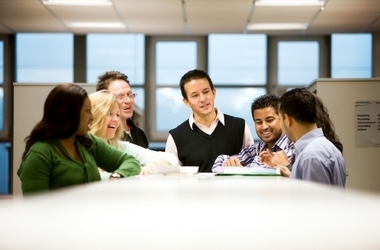 5. Use the facilities. No, not the toilets. We mean the medical and counseling services on campus. Even though we don't yet have universal health care in this country, most colleges have free medical facilities for their students. And especially if the colleges have a med school, the staff of the university health service can be top notch. Also, you can often find really good psychological counseling at colleges, either free or at a very reduced cost, through the health service or the University's psychology department.
Extra Pointer. Once you're in A-1 medical and emotional health, think about the free tutoring services available at almost all colleges: a graduate student, advanced undergraduate, or academic adviser can often help you slog through those killer required courses. All at no charge to you.
6. Travel on their dime. Wanna see the world? Consider the study abroad program. Many colleges have special scholarships or stipends to enable students to do research abroad or to take courses at "sister" universities. This can be a wonderful opportunity to improve your language skills, to do research in countries where the materials actually exist, and to take courses at colleges where they actually specialize in what you're interested in.
Enter our sweeps & promos for a chance to win money for school.
4-Star Tip. Be sure to check that the courses you're interested in are actually being offered the semester you plan to be there (College catalogs, even online, can be notoriously out of date). And be sure to investigate whether the courses taught are part of the regular university program or part of a special (often less good) "institute" designed only for overseas students.
Extra 4-Star Tip. Make sure you have a valid academic reason for wanting to study abroad. Hoping to find an Estonian bride, or groom, won't cut it at most colleges.
7. Join the workforce. At many colleges, there are special work-study jobs to be had. Some of these – like being a museum guard or the checkout person at the college library – have long periods of down time, when you can do your homework at the college's expense. And you'll make friends with other student-workers, not to mention making goodwill with your parents (who'll be happy that you're bringing in a few bucks). Hey, is this a deal, or what?
---
Dr. Lynn F. Jacobs and Jeremy S Hyman are authors of the book Professors' Guide to Getting Good Grades in College — the first instruction manual for college. You can download a free chapter here, or e-mail Lynn and Jeremy a question or comment here. We'd love to hear from you!

©2009 Professors' Guide LLC. All rights reserved

Need Money to Pay for College?
Every semester, Fastweb helps thousands of students pay for school by matching them to scholarships, grants, and internships, for which they actually qualify. You'll find high value scholarships like VIP Voice's $5,000 Scholarship, and easy to enter scholarships like Niche $2,000 No Essay Scholarship, and internships with companies like Apple, Google, Dreamworks, and even NASA!
Join today to get matched to scholarships or internships for you!
---