How Will College be Different From High School?
By Mridu Khullar
June 08, 2007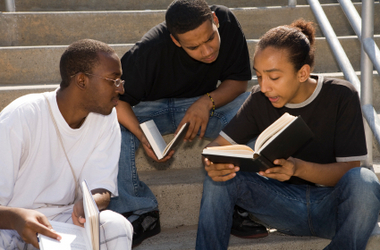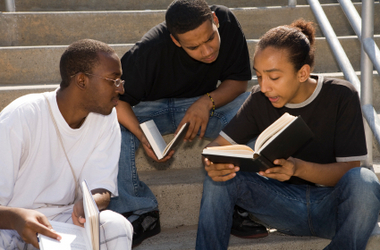 You Get to be an Adult
"A lot of college freshmen get so swept up in the excitement of leaving home that they end up spending their sophomore, junior and senior years trying to make up for all of the partying and relationship drama they indulged in during their disastrous first year," says Fox.
Now that you're in college, you're independent. No parents to make sure you get to class on time or telling you what to do (or what not to do). You're an adult, and you'll be treated like one. That's exhilarating, but can be terrifying, too.
Orr recommends that you spend time learning what college life is all about. "Read about it, talk to college reps and most importantly, visit college campuses. Arrange to spend the night—or several—to see what it is like. Talk to first-year students and ask them what they have learned."
Friendships and Relationships Change
College is also a time when you have freedom in your relationships. "You're deciding who you are and what relationships work for you," says Rebecca Kiki Weingarten, career coach and co-founder of Daily Life Consulting. "It's experimentation on a psychological as well as social level."
Rather than seeing the same people day after day, now you'll be exposed to a wide variety of people from different family backgrounds, cultures, social circles and countries! This is a great opportunity for you to learn about the world, and you'll find you have things in common with people you least expect.
Be careful with romantic relationships.
"Don't allow a romance to dominate your life," says Fox. "Resist the urge to cocoon with your sweetheart in a world inhabited only by the two of you. Intimate relationships must be built in the context of real-life needs and responsibilities. Oh yeah, and don't date your professors."
College is Your Home
In high school, you got up in the morning, came back in the afternoon, did your homework and were done with school. That's not the case in college.
Your college will be your home—you will eat, sleep, study, have friends over and do your laundry in your dorm. You're not going to be in class from morning to afternoon every day. Instead, you'll attend classes in between other things—and no one's going to force you to attend those, either.
"Prepare to take on a lot of responsibility, learn self discipline, meet people, have incredible amounts of fun, deal with loneliness and homesickness, have the intelligence and strength to deal with a myriad of temptation, and find out who you really are," says Orr.
You'll need a lot of self-discipline if you want to get things done, and Fox advises seriously considering getting a PDA and adopting a sensible way to budget your time. He also suggests being realistic about your financial resources by thinking about every dollar you spend.
"Success is a lifestyle," he says. "Hang with and model the successful people you encounter in college. You'll find they have a lot in common—not just in the way they study, but in their whole approach to life."
Need Money to Pay for College?
Every semester, Fastweb helps thousands of students pay for school by matching them to scholarships, grants, and internships, for which they actually qualify. You'll find high value scholarships like VIP Voice's $5,000 Scholarship, and easy to enter scholarships like Niche $2,000 No Essay Scholarship, and internships with companies like Apple, Google, Dreamworks, and even NASA!
Join today to get matched to scholarships or internships for you!
---